Sale!
Pen C mini
One pen for all!
An everlasting, minimal, and quality-built design. Compatible with over 100+ types of ballpoint refills.

Pen C mini further emphasizes a lightweight and portable design for comfortable writing.By shortening the pen's body while maintaining a suitable weight, it allows even smaller hands to hold it securely while enabling smooth and effortless writing.
Awards
2020 Golden Pin Design Award
Dimensions
Material:aluminium, steel, brass, magnet
Weight: 30 g
Size:
隱藏:−with the cap on :128 mm
隱藏:−with the cap attached behind :135 mm
隱藏:−without the cap :116 mm
隱藏:−width :Ø 11.3 mm
【 Shipping reminder 】
Standard shipping offers trackable service without signing. It's a more economical option; However, it bears the risk of parcel theft or delays. The Express shipping provides a more reliable and secure tracking and signature service. We strongly recommend using express shipping for high-value orders, as the package is simpler to track down from both ends and avoid parcel theft. ANTOU would not be able to compensate for the loss of the parcel if it is delivered but stolen.
Description
Description
The Pen C series is a classic product of ANTOU, certified and honored with the Golden Pin Design Award and the Red Dot Design Award.It caters to various writing preferences, accommodating the use of refill cartridges from numerous well-known brands of ballpoint pens.
The unique structure of Pen C ensures a stable and unshakable nib, providing a solid and confident feel while writing or drawing. The aluminum body is both sturdy and reliable, aligning well with the principles of sustainability.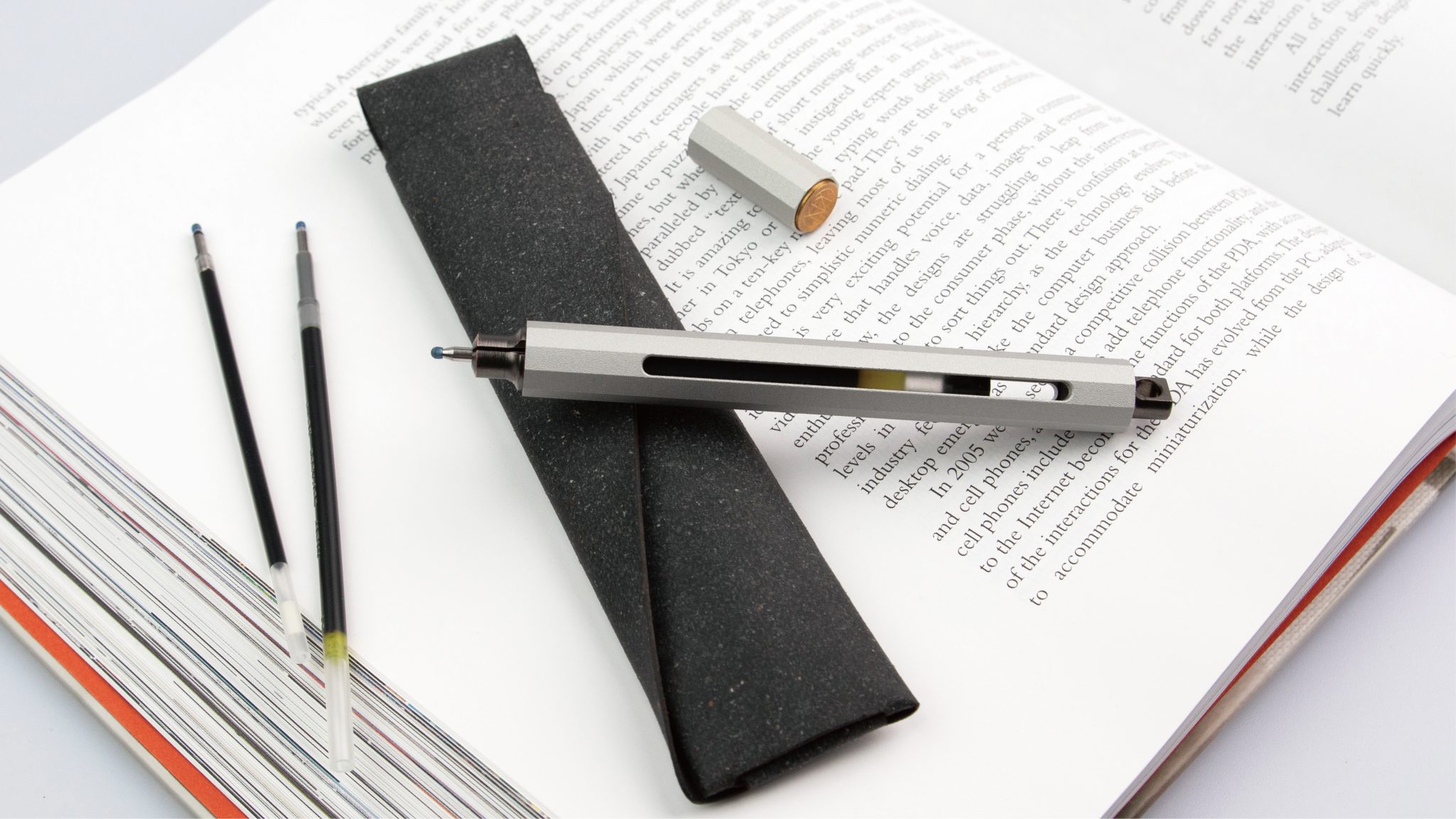 | Appearance Features |
The Pen C series adopt the polygonal shape design of the metal pen body, ensuring that whether you're in the office, a meeting, or simply at a desk, the pen remains stable and won't easily roll or slip when placed down for writing.
The hollow design of the pen bodymakes it easy to check the ink consumption and colour configuration.The design is concise, rich in functionality, and endowed with structural aesthetics.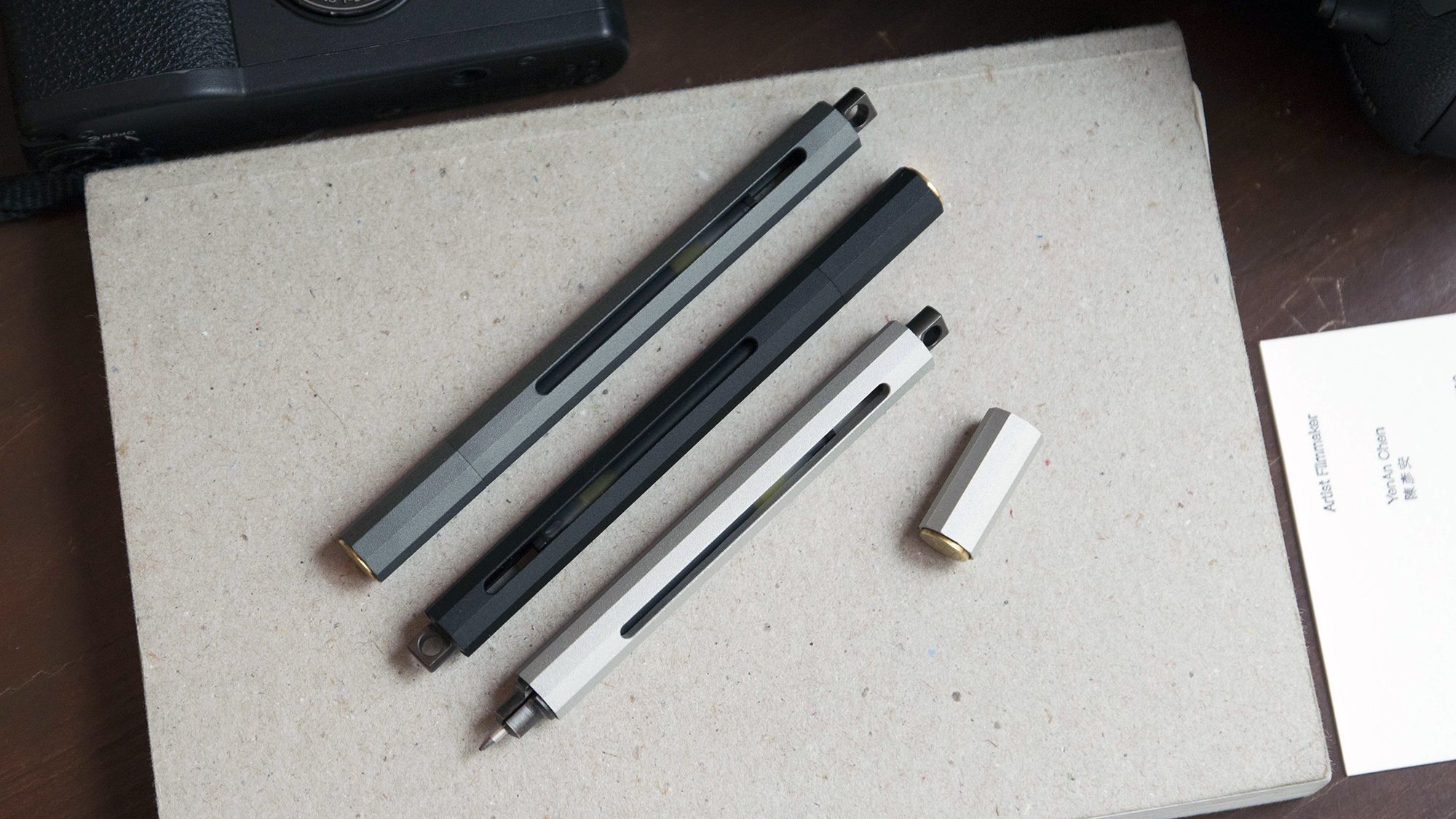 | Reduced pen body by 15%

|

Compared to the Pen C, the Pen C mini features a 15% reduction in pen body size, making it even more user-friendly for individuals with smaller hands. Its easily graspable dimensions and optimal length ensure effortless writing, and the mini size allows for convenient portability on the go.

| A Unique Claw Structure / Refill Adapting Capabilities |
The core of the pen series is the unique claw structure design, which creates extraordinary stability and 100% non-wobbly nib when writing it. The ANTOU pen series offers a wide range of refill-adapting capabilities. With only a simple step – switch effortlessly to Oil-based ballpoint pens, water-based ballpoint pens, neutral gel-ink pens or even a mechanical pencil.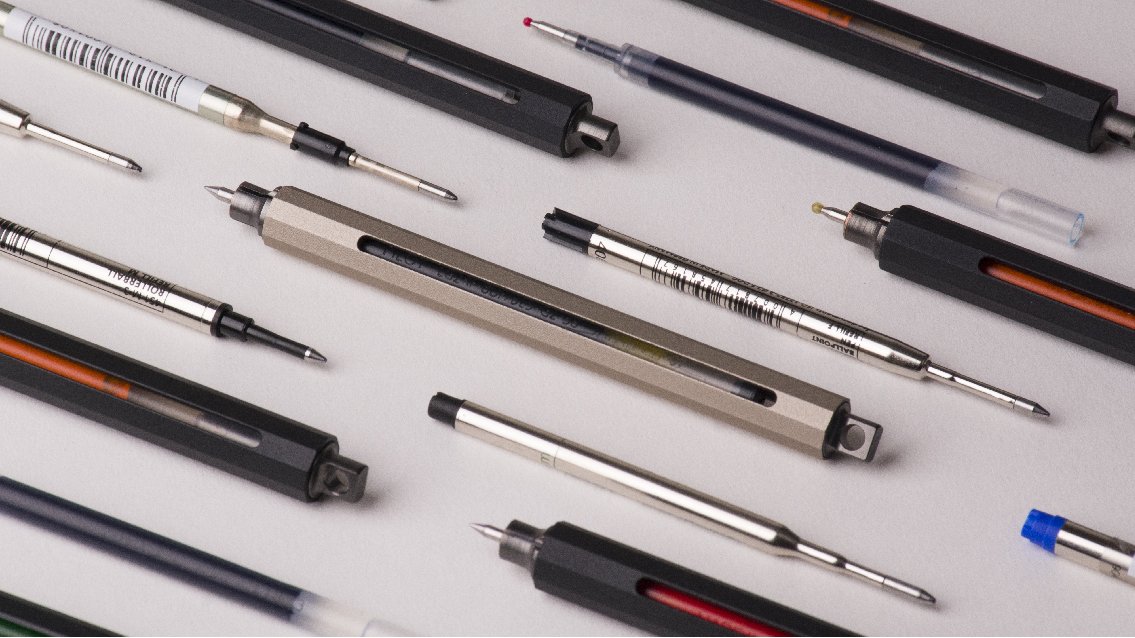 | Magnetic Components |
Is it common for the cap of a regular plastic pen to become loose after extended use?
The magnetic attachment of the pen cap eliminates concerns of wear and loosening over time. It securely and crisply fastens, providing an immensely satisfying tactile experience.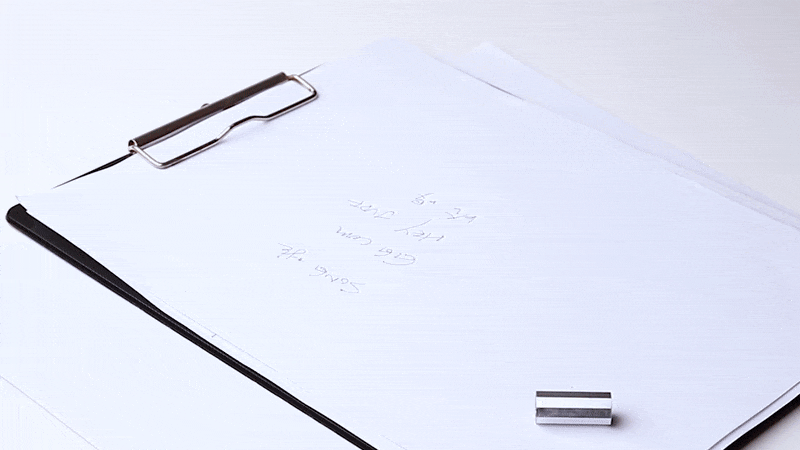 | Excellent Writing Experience |
Common pens on the market often have issues with gaps between the pen refill and the tip, which may appear minor but can result in wobbling during the writing process, leading to uneven handwriting.
To enhance the writing experience, the team invested time in experimenting and researching the widths of various pen refills and tips on the market. They then utilized a unique claw-like structure to ensure an absolute fit between pen refills from different brands and the Pen C series.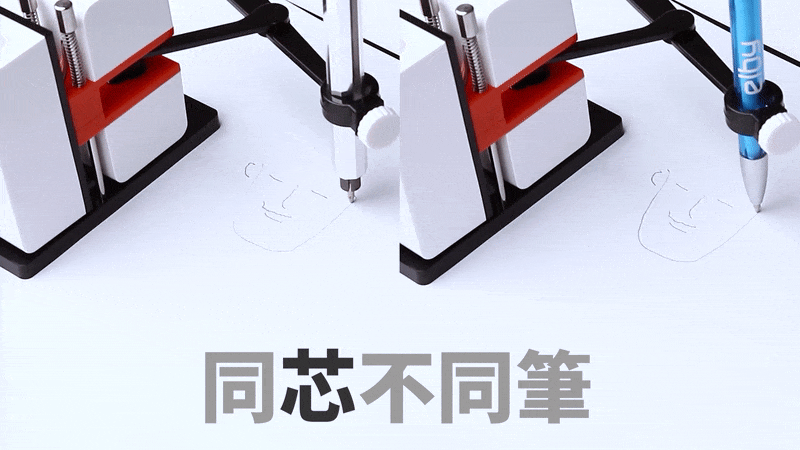 |Various style|
The structure of Pen C mini is simple, making it very convenient to use. With the magnetic cap installed, rotate it and then insert the ballpoint refill into the narrow gap (cartridge holder) that contacts the base to install it.
The PenC series offers a high degree of customsiable freedom. Match it to your style today!
| Modification Upgrade|
The highly anticipated mechanical pencil conversion kit pre-order has begun! Paired with the top-tier Schmidt metal mechanism from Germany, made with exquisite German craftsmanship.
With the German Schmidt top metal movement, completely German craftsmanship.Using the DSM2007 0.5mm movement, the length of the nib can be adjusted according to personal preferences, with a single step, switching in seconds!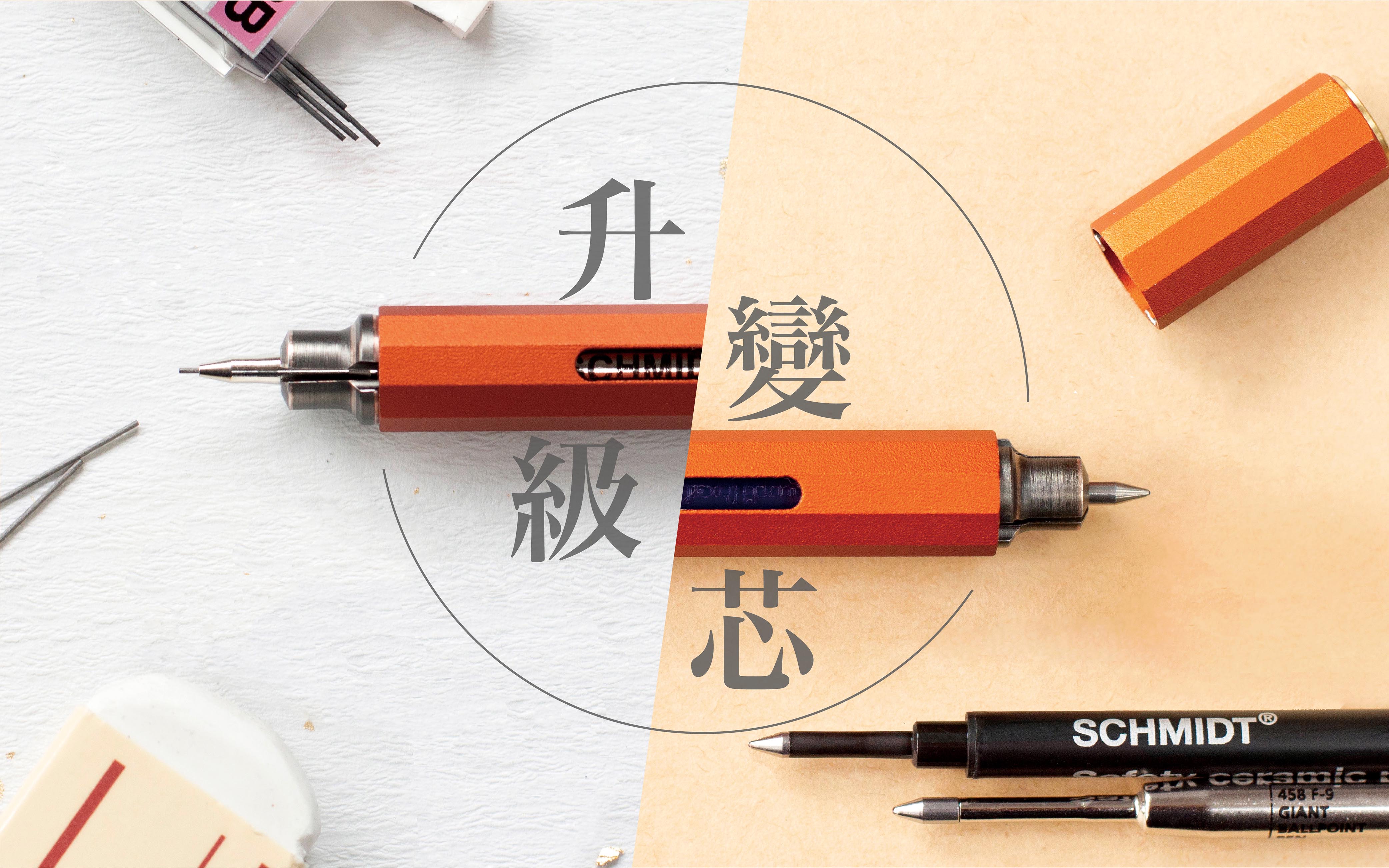 | Laser Engrave|
Everyone can own a Pen C mini, and someone with taste like you deserves to have a unique customized pen.Our "Laser Engrave" service allows you to customize your PenC with a touch that's uniquely yours. Whether it's for gifting or personal use, both Chinese and English customizations can be perfectly presented on the pen body, letting your uniqueness be determined by you.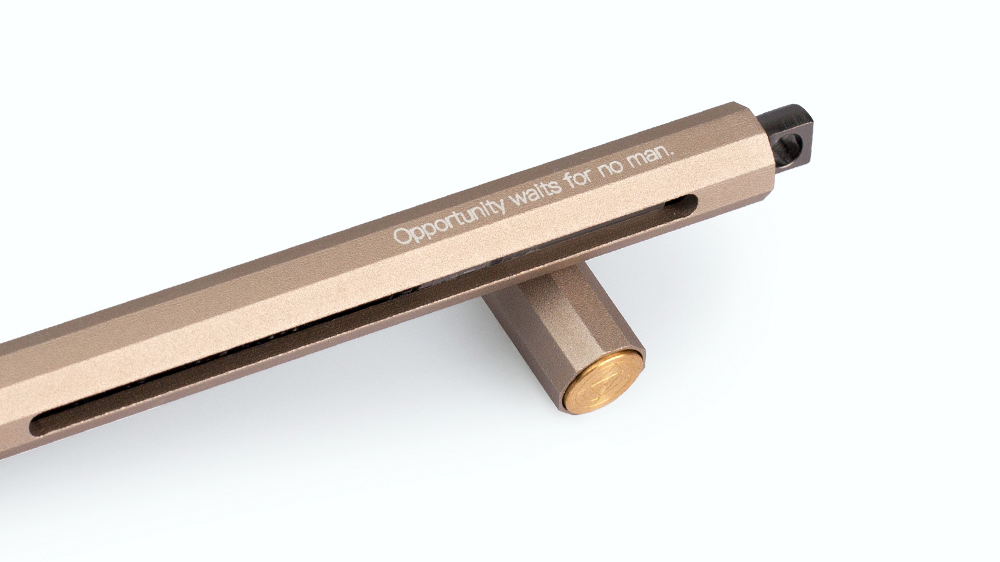 【 Kind reminder 】
Products are checked and passed our QC standards before shipped. Minute scratches or colour differences between parts are considered equitable due to mass-produce conditions.

Suppose the purchase happened to be a defective one. Please return the product with the package intact, and we will fully refund the purchase. The refund process may take up to 20 working days due to the banking system.

For any enquiries, please email –

[email protected]
Additional information
Additional information
| | |
| --- | --- |
| color | Black, Gun metal, Silver, Orange, Blue |