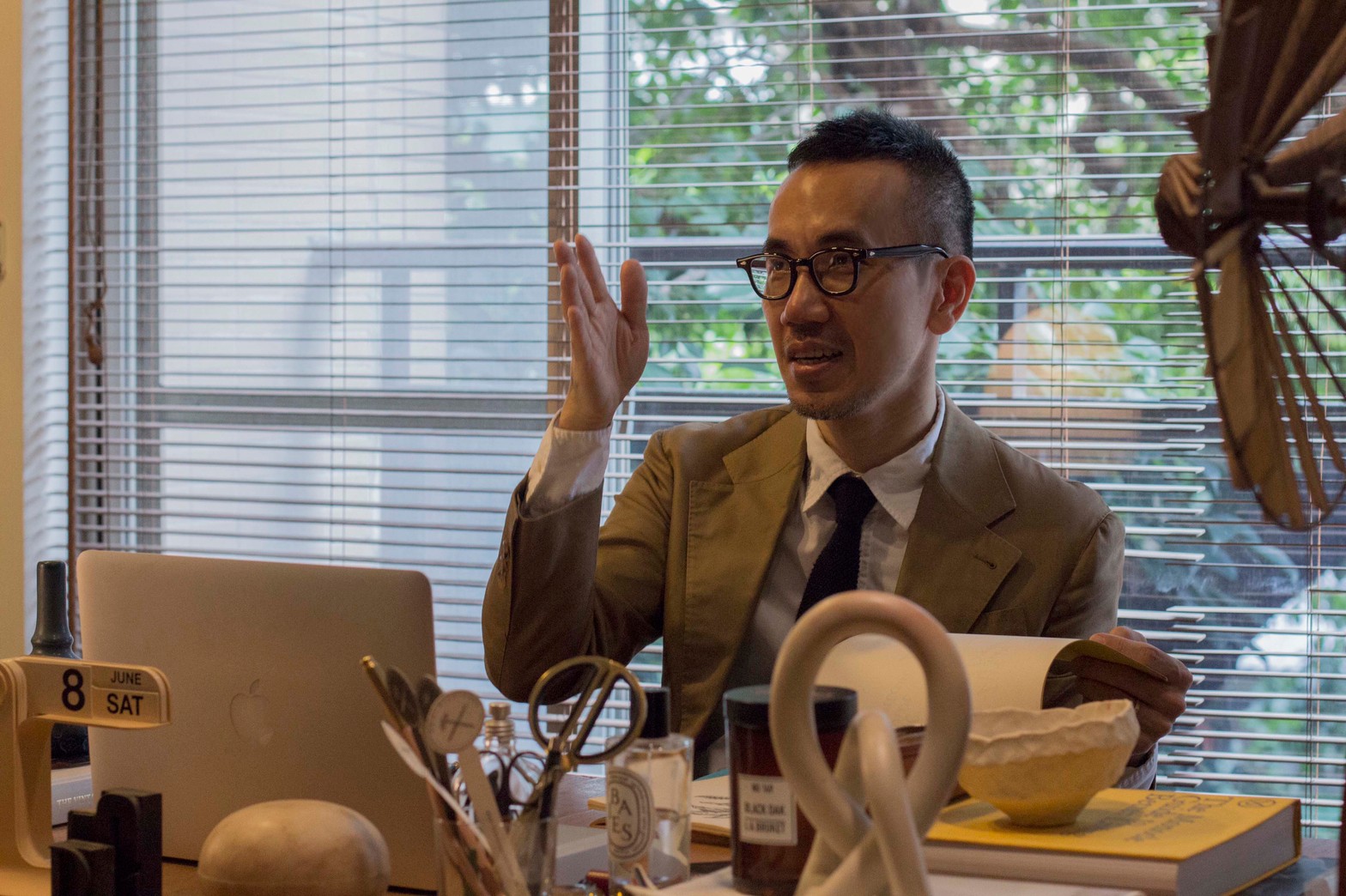 From creative director at an advertising agency to magazine art editor, and now as a design brands' director. Marco Tsai has well utilized and applied his profound sense of styling into every bit of his daily routine and slowly infuses into his reader and followers' life.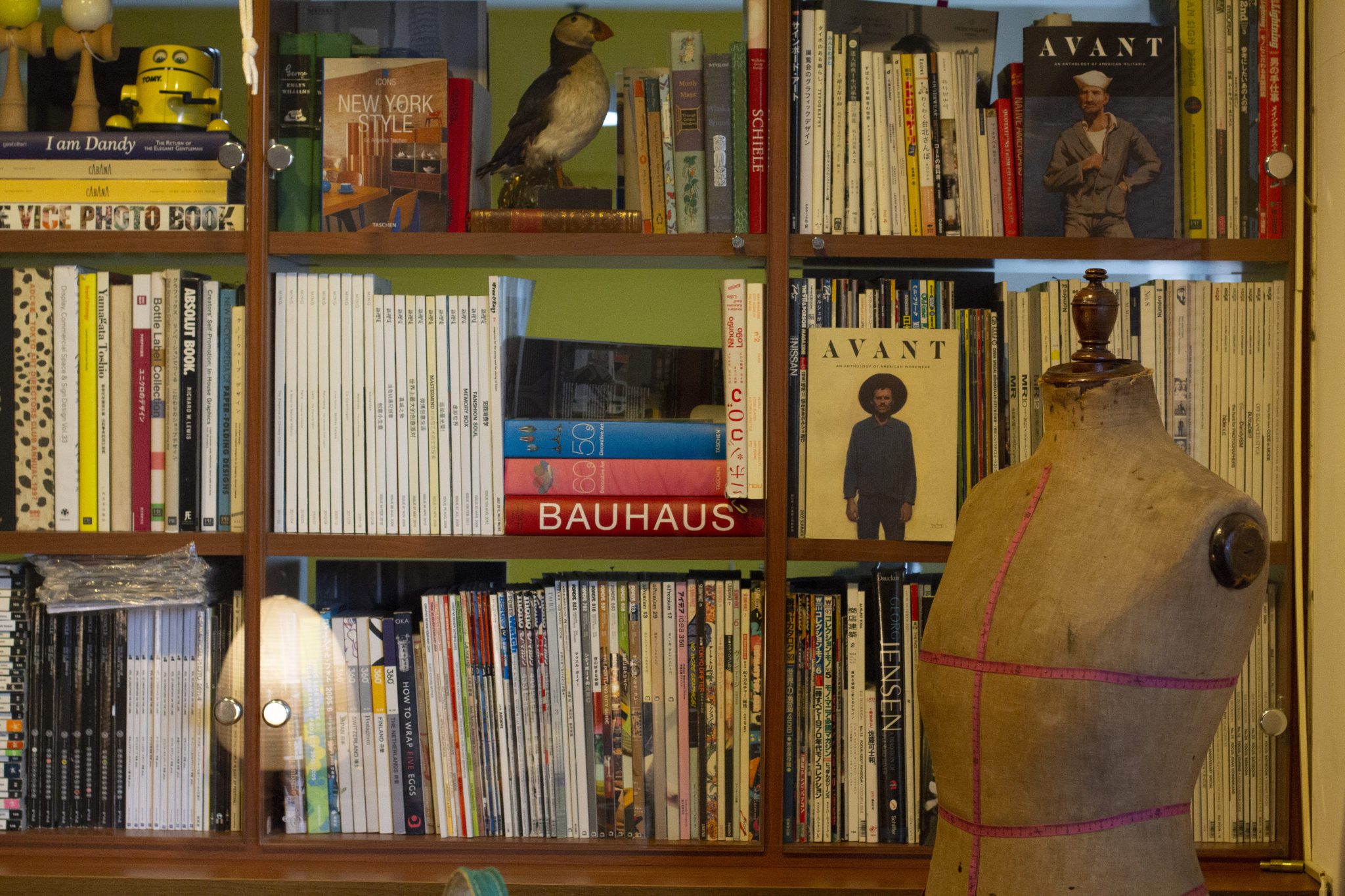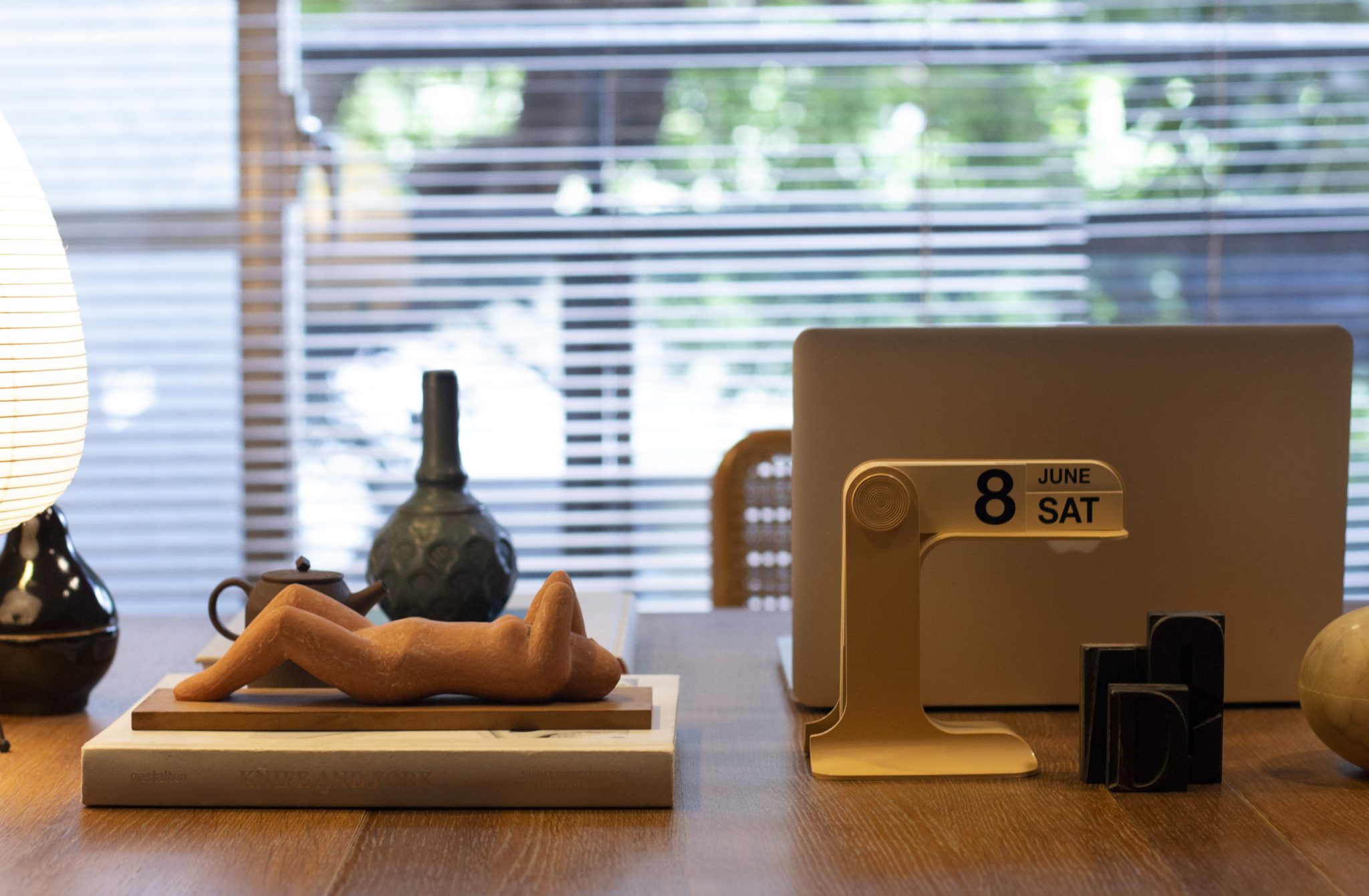 Whether it's the commercial projects, branding strategies, lifestyle presenting or even his Instagram account, Marco has always kept his vivid identity and the eye of an artist. These are not innate talents but from years of training in the creative industry. 
Apart from his role as a design director, Marco is also interested in photography, collectables of men's accessories, and he has his point of view towards men wear and styling. From this interview, we would like to find out how Marco projects his full range of interest on to his work and his style.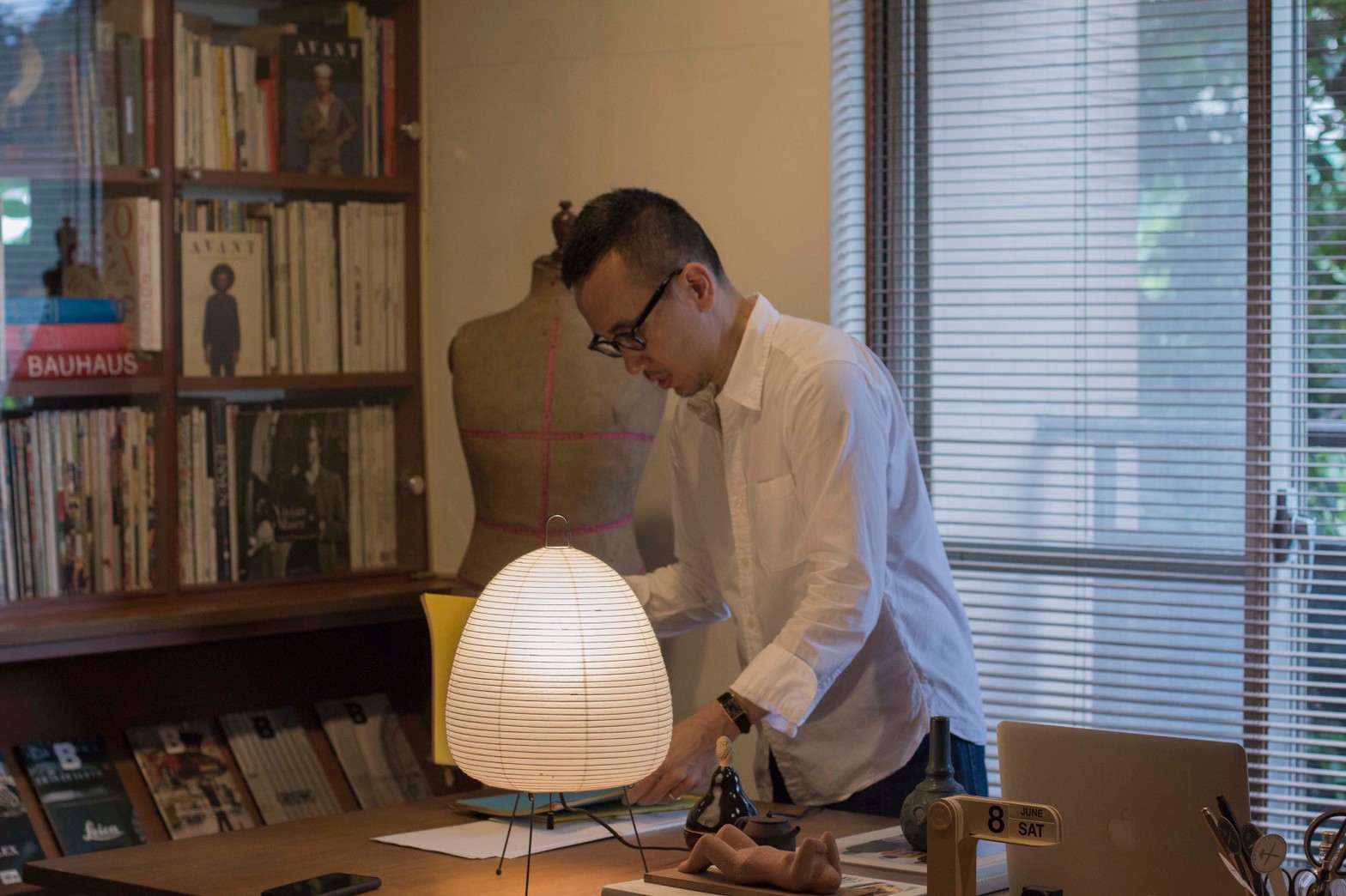 Q: From advertising agency to branding company and one of the most iconic boutique stationery shop in Taiwan. They differ from business structure and strategy, but one thing in common – You've always worked as a designer. Were there any significant influences on you as a designer during these business transformations? Or were there any things in common among these jobs?
A: During my early years of working as an art editor, I was mainly dealing with a tremendous amount of graphic and wiring tasks, and I think this has become my foundation as a graphic designer. Speaking of so -I think all graphic designer should try a job as an art editor if one has the chance. It could help and train the logic of handling complex content from various perspectives. It will elevate the abilities to deliver appropriate copywriting, and visual design through the vast amount of the given practice from work.
On the other hand, – Branding requires a focus and consistency concept image. A brand can self sustain without any advertisement as long as it has the right products and a clear branding image. Some brands spend tons of money annually on advertising, whereas some spend almost little to none and still attracts people or press. The key is to build up a unique and robust brand content that differentiates one with others.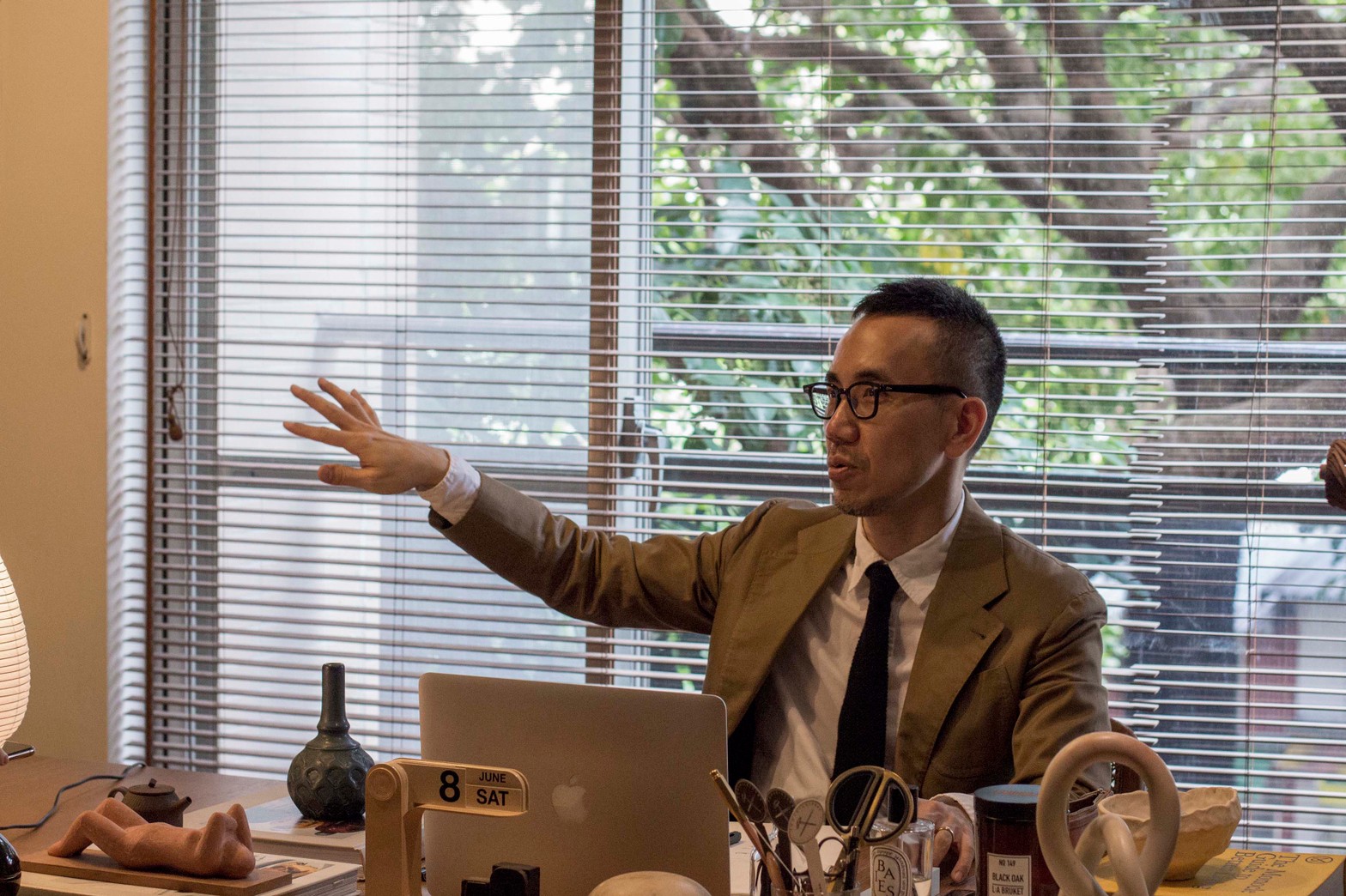 However, advertising is only one of the factor when it comes to branding. After I started my brand, merchandise, and store, I realized that there are many things in detail that I've never encountered, such as promoting sales, dealing with customer and managing stocks. As I've started doing these myself, I get to obtain some key insights. It helped me with better understanding and relate to my client's need when I'm designing their webpage, advertisement strategy, and brand. I would always suggest and aim for a marathon instead of a short term boost when it comes down to brand managing. A good advertisement is not necessarily to be the one that sold out all the products in the short run, but the one that directs the brand to its' correct audience so that the brand can go deep and far.
Q: Among all the possible options for building up a unique lifestyle brand – Why a stationery shop?
A: We've always started from self-interest or the passionate love for some objects. Take stationery store – TOOLS to LIVEBY and tearoom – Liquide Ambré are the examples of my wife – Karens' interests. The club – Staff Only Club originated from the passion of my business partner. 
As a designer, I'm solely interested in branding and graphic design, and I would devote myself in building up the business no matter what kind, as long as my partners trust me and give me the space to express my creativity. I've designed some of the packaging and products for the stationery store, and many other collaborating clients' logo and packaging as well.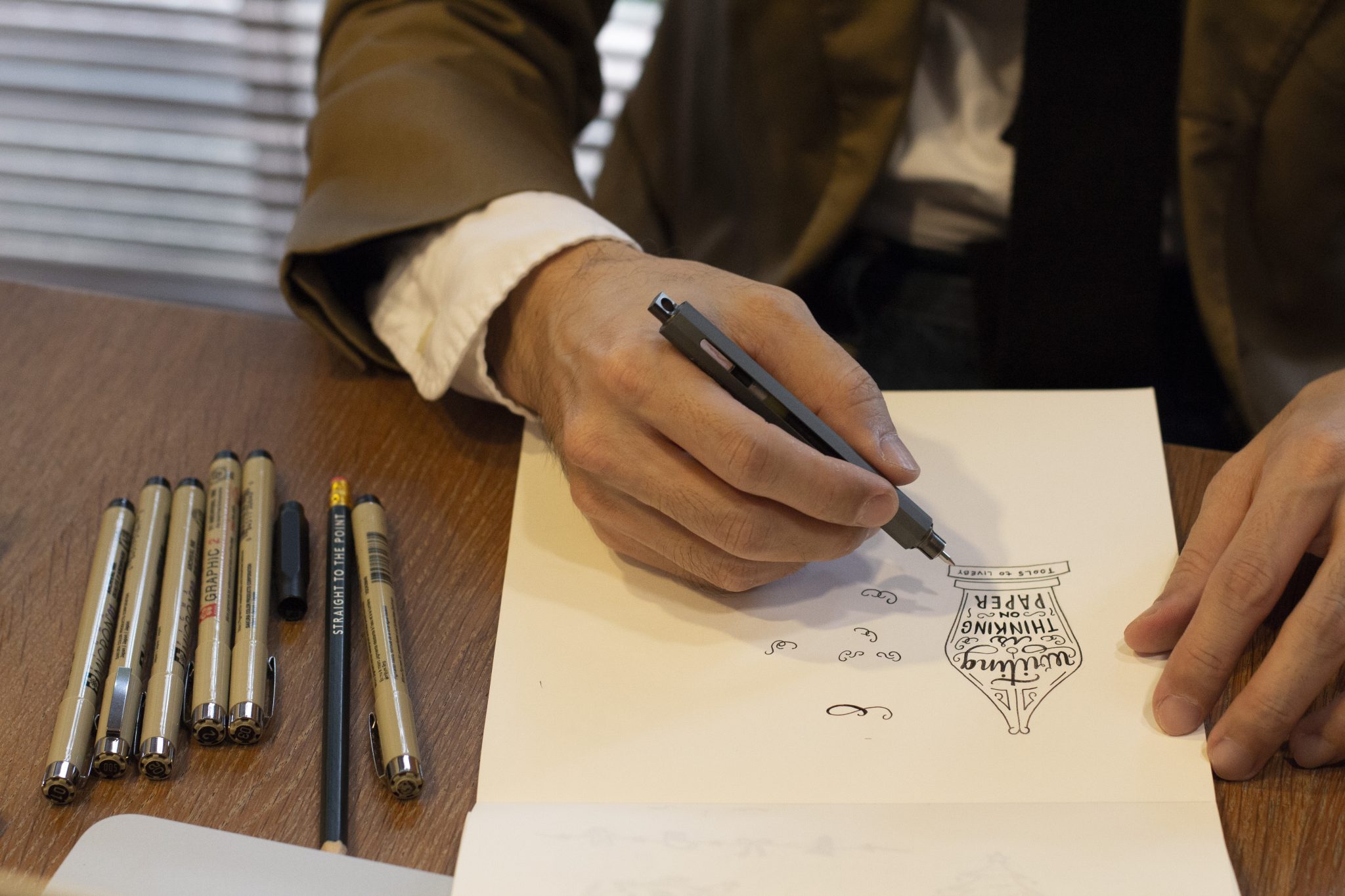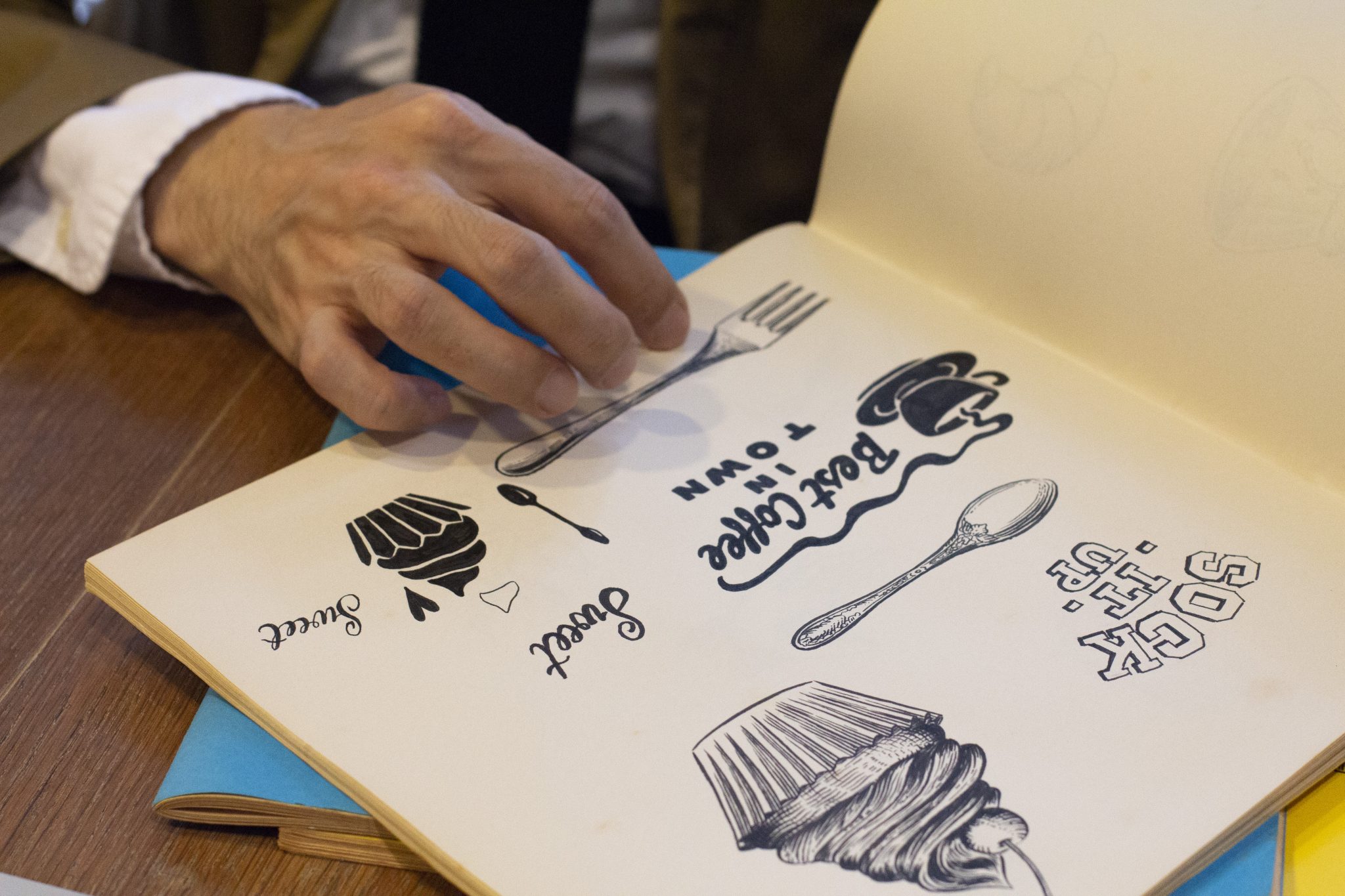 Q: What do you have on your workspace desktop? What is the most frequently used tool?
A: My graphic drawing tablets, sketchbook, and my pens for drawing. They are needle-tip pen, rollerball pen, and my most frequently used pen are needle tip marker from SAKURA Pigma MICRON. They come with various tip width, and I am writing the widest one. They are not expensive and performs exceptionally well. 
Q: Besides fashion and styling, photography is one of your interest. Would you dress up in a typical style only to match the theme you plan to shoot? What are the things you shoot most frequently?
A: Sure, I would dress up accordingly to the place we're visiting and the theme we plan to shoot. I knew we have an interview. Therefore, besides dressing up, I've also displayed my studio for your photography team; they are all part of the curation. 
Speak of photo shooting. I've been obsessed with it since I was still a student. Back then, I mainly shoot models that I made. Like it, for now, they are mostly images for our branding, lifestyle and our products. I handled most of the branding image for TOOLS to LIVEBY and Liquide Ambré. If we went on for travelling, I'm usually the one who takes care of photo-shooting for everyone. To me, photography has become a channel for me to express my creativity.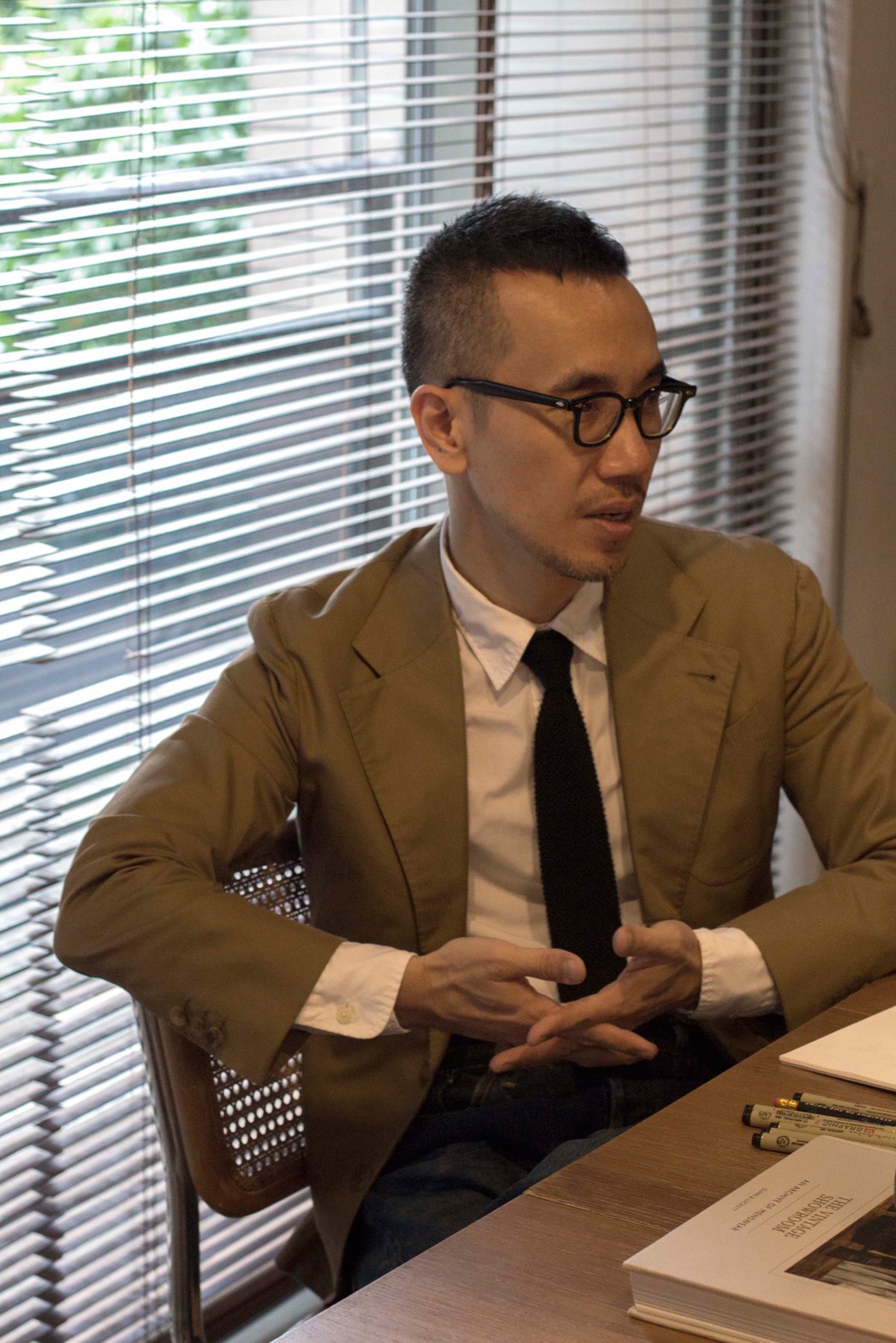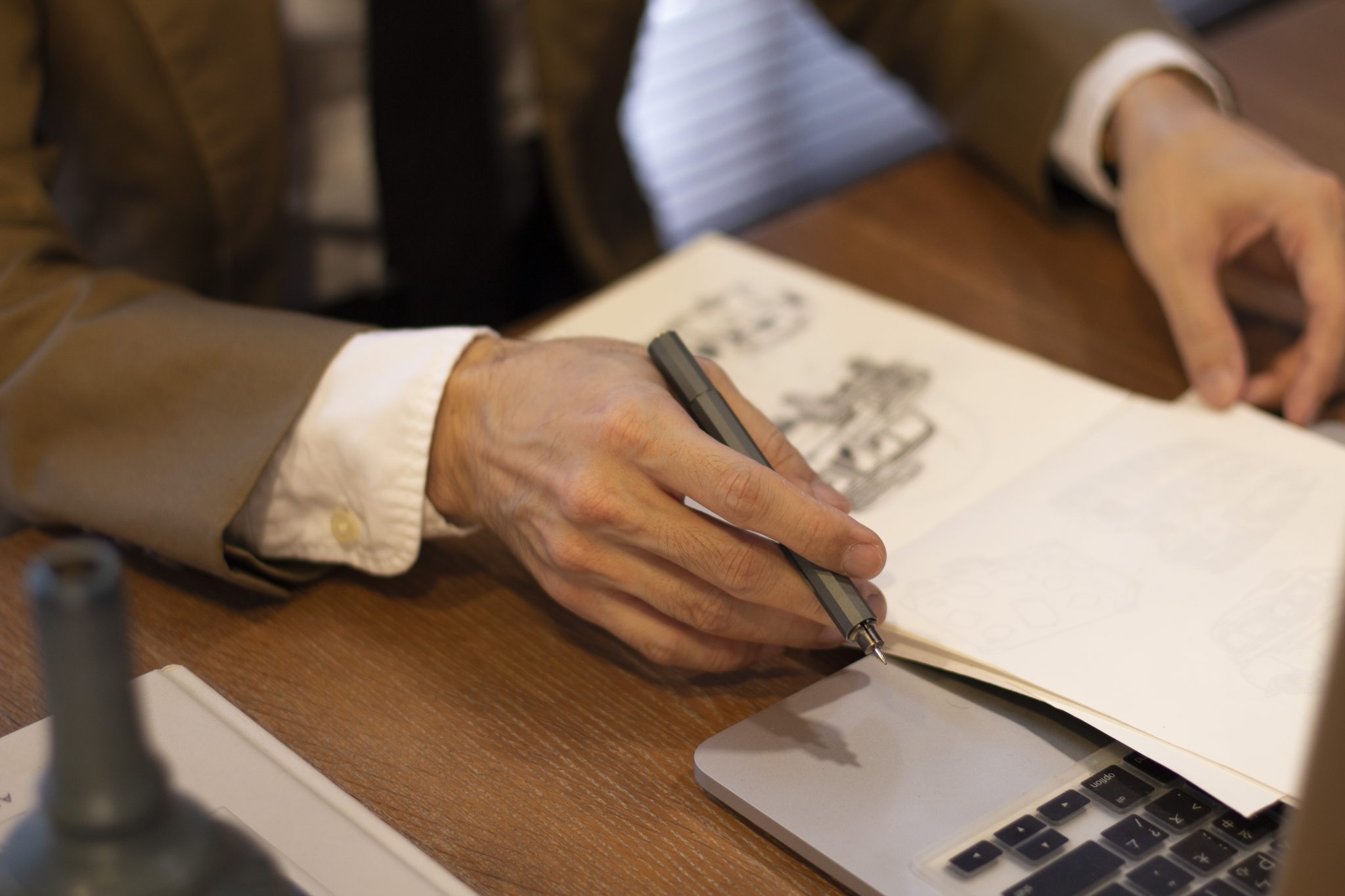 Q: Tell us about your collections, and what are the things that you usually carried with you in your bag?
A: I have an array of collections of vintage clothing, watches, glasses, cameras, magazines, and I'm also interested in some of the sculptures and furniture from the 50s and 60s. These are not only collections but also things I would use. I drive in vintage cars, the glasses I have here were found during my travels in France, the U.K, Japan, and the U.S. Sometime I'll have to restore them before they can be worn, like this watch.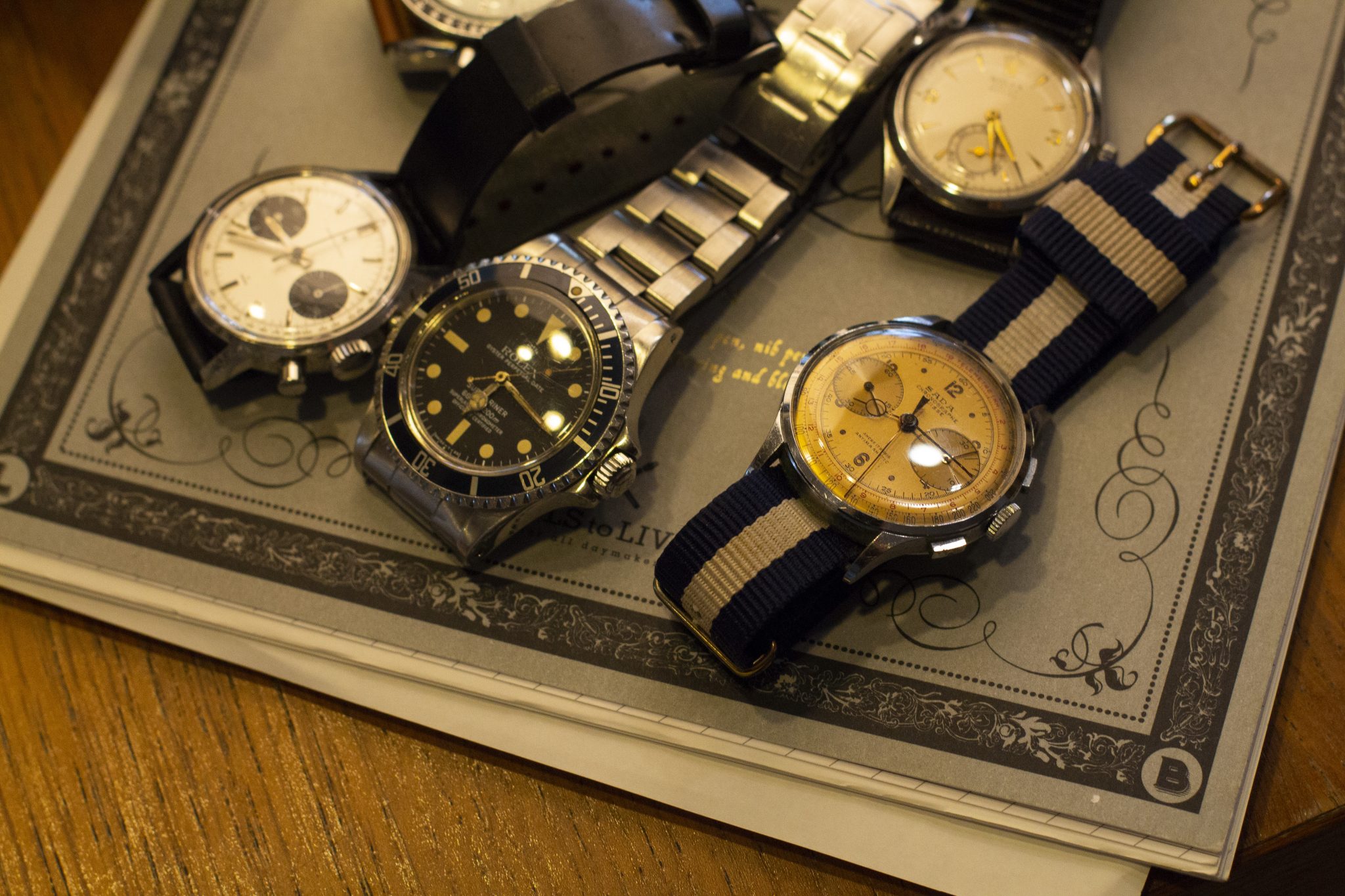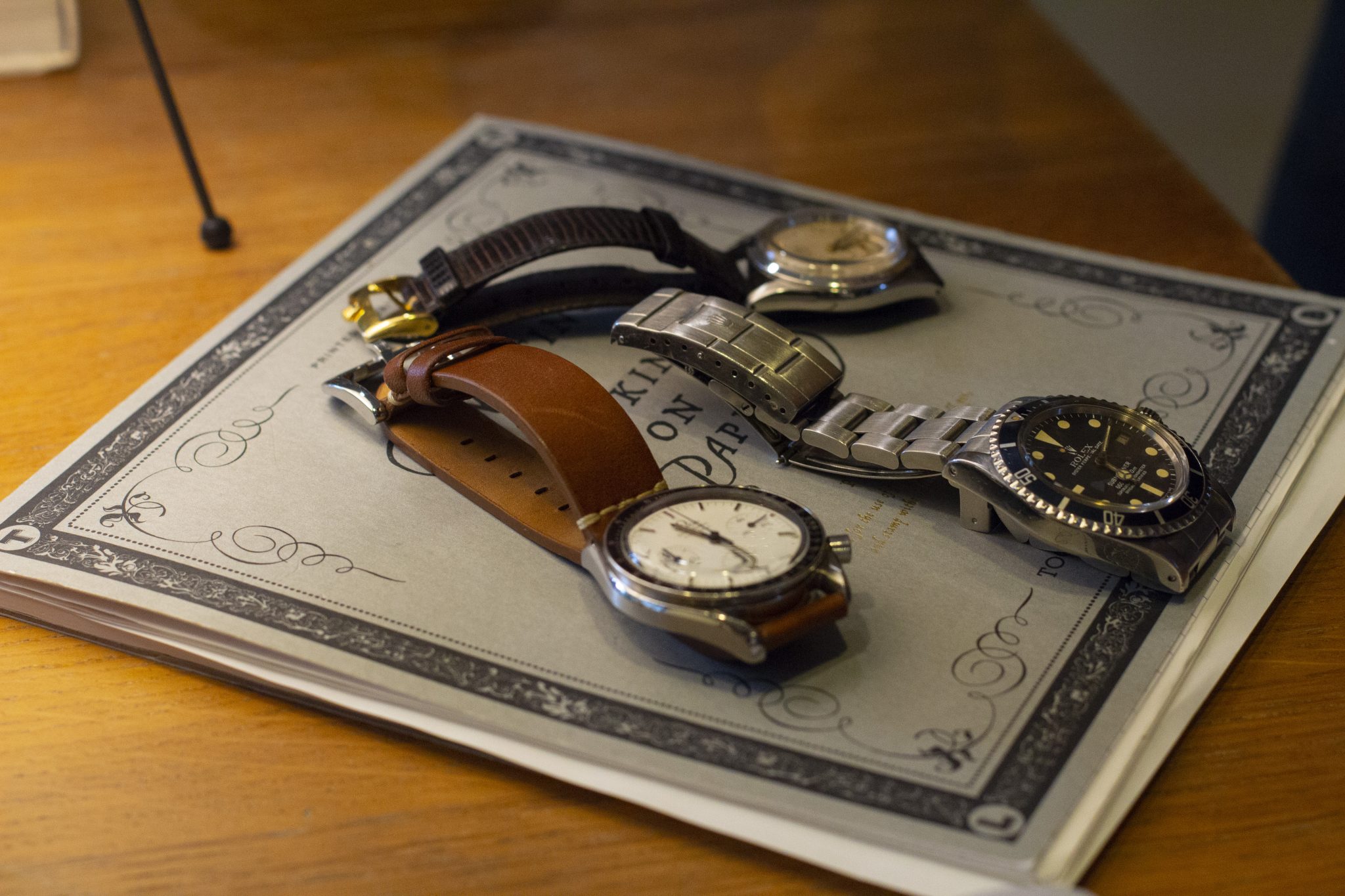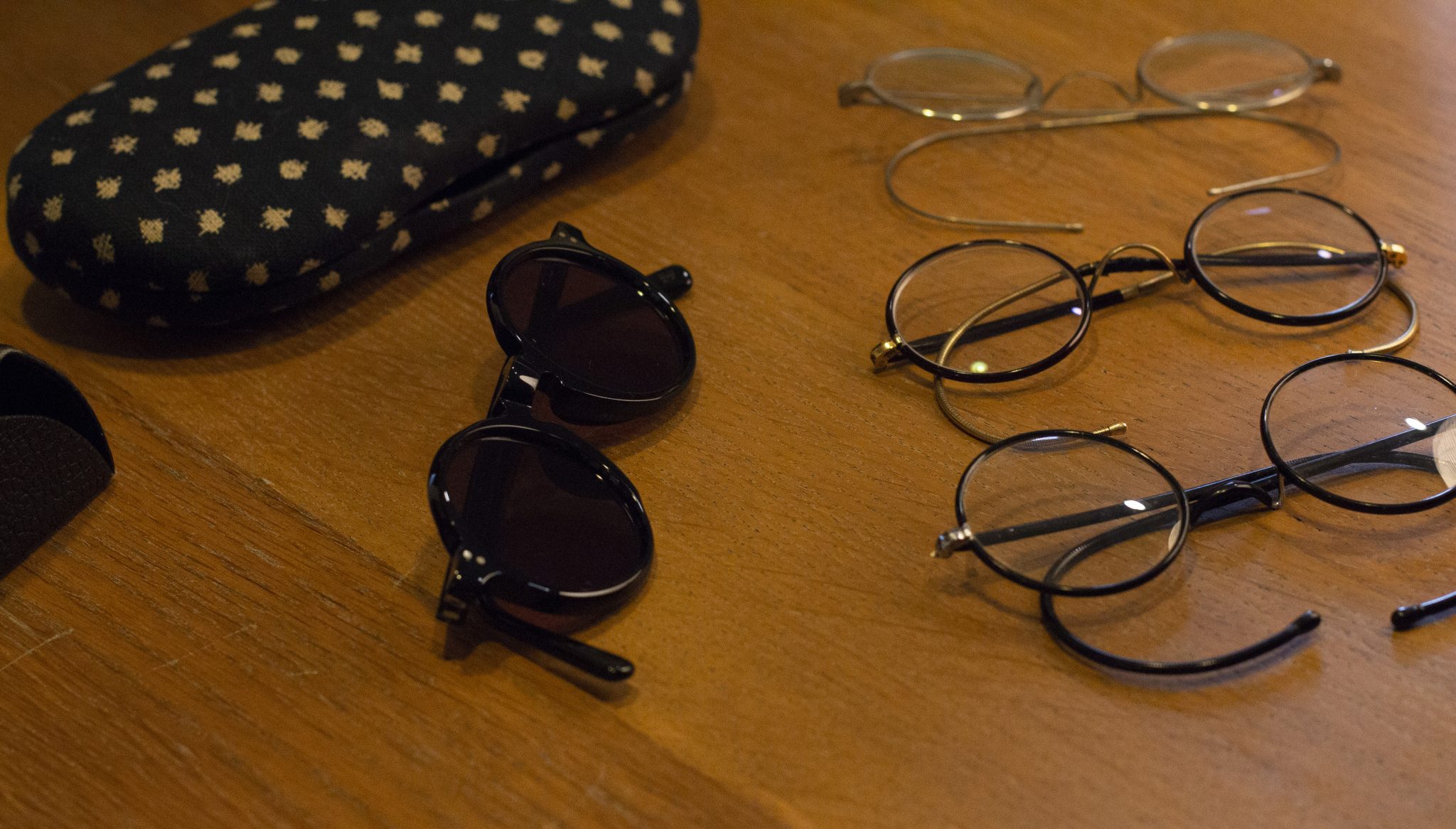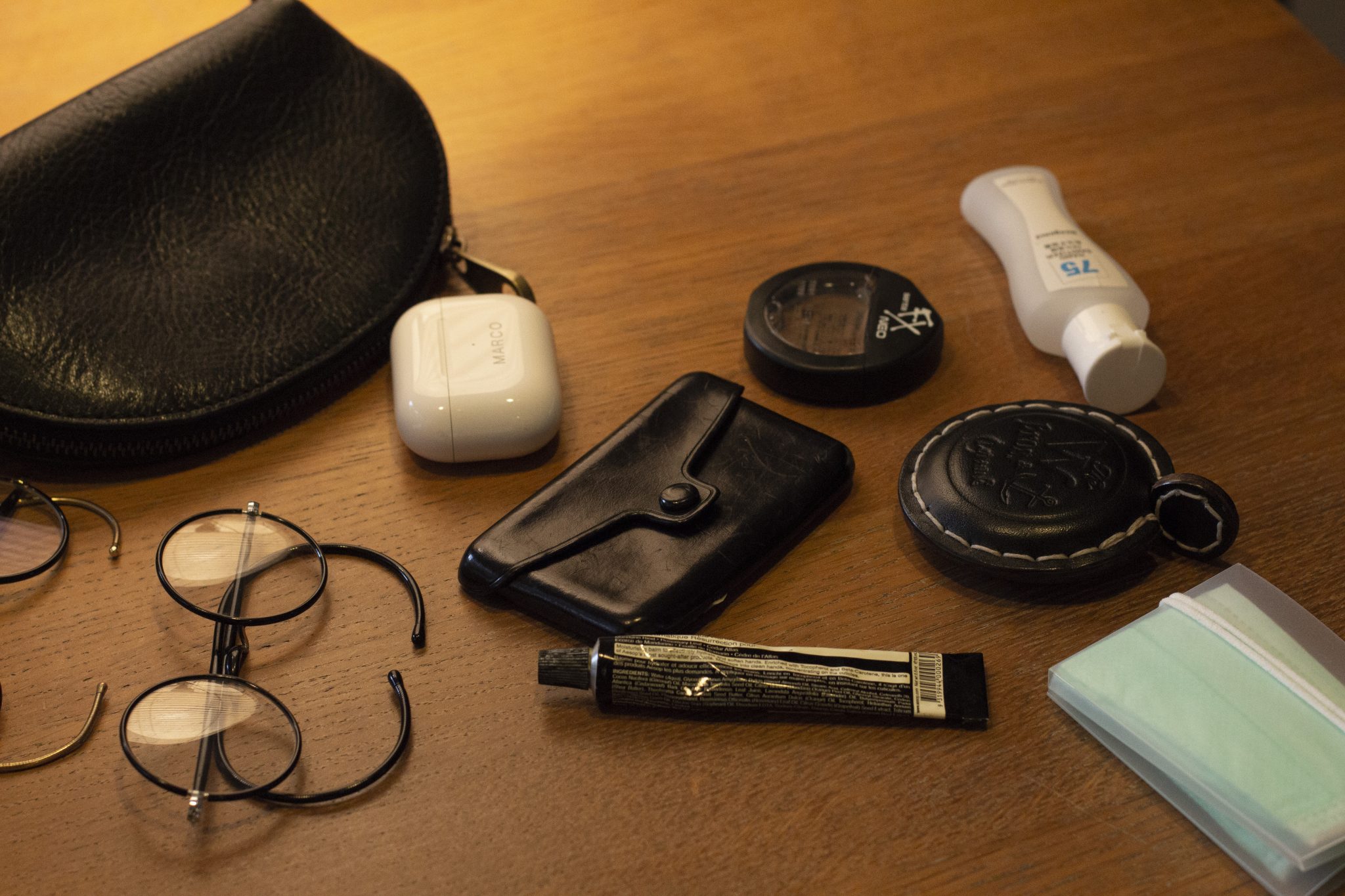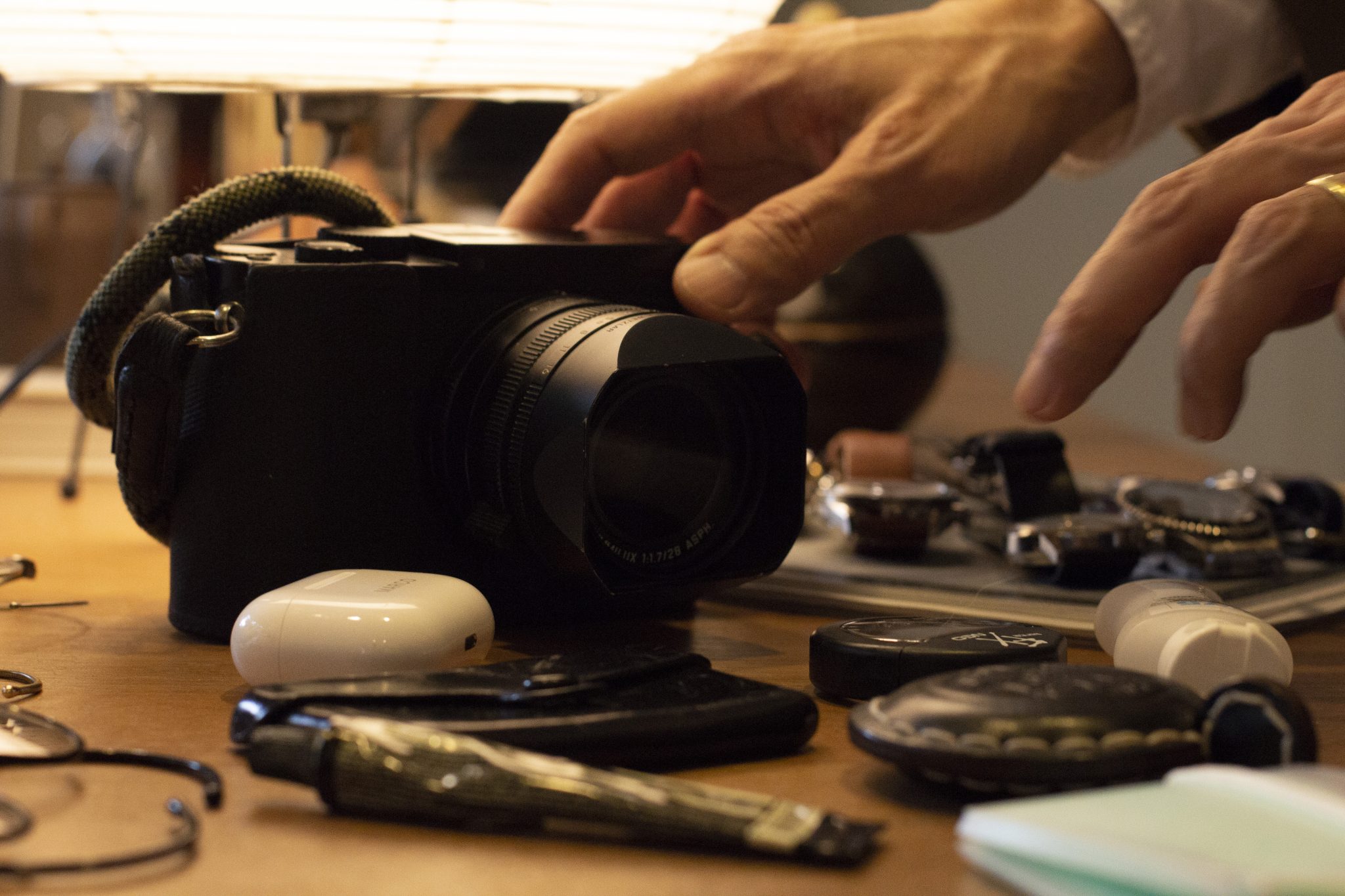 Q: Due to your professional practice and business at TOOLS to LIVEBY, we believe you've had the chance to try out different pens. After using PenC mini for the awhile, what are your thoughts?
A: Usually pens are made in plastic or wood. However, PenC mini has a metal, sandblasted texture to it, and It is not commonly seen in pens. Size-wise, I would prefer the PenC classic, mini is more suitable for daily carry. 
Q: What kind of refill will you use with PenC mini
A: I would have a rollerball type of refill. It's has a plentiful of ink, and it's easier to control when drawing.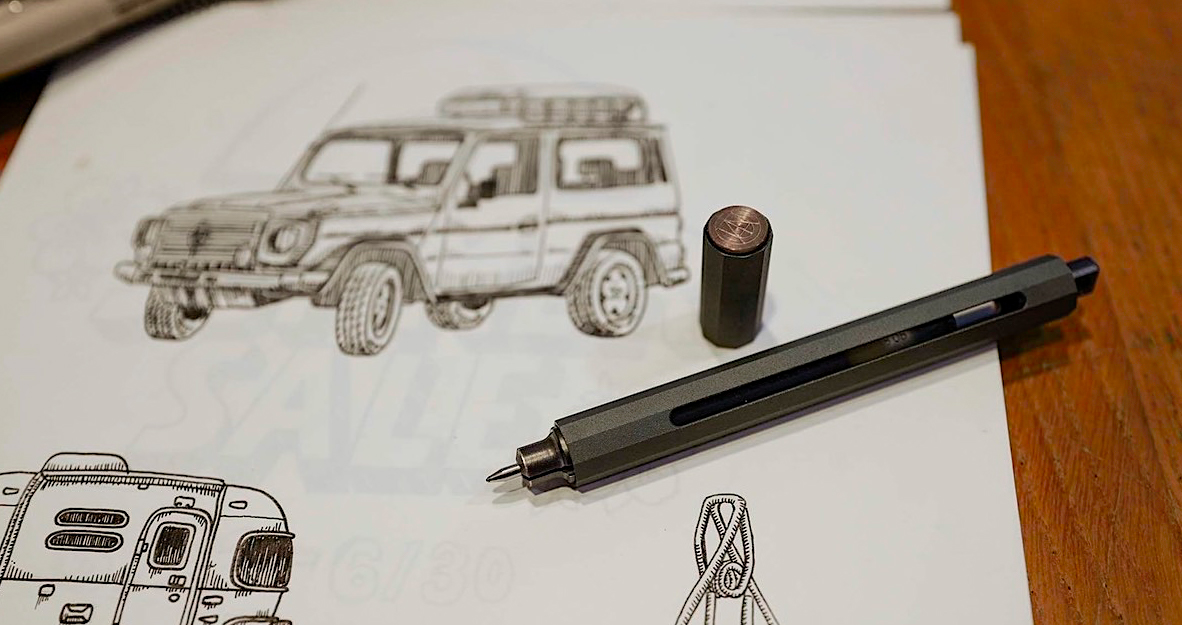 Q: If using PenC mini as one of your inspiration for clothing style, what will you recommend? 
A: I think people like architects will like this pen. Design-wise, it feels highly engineered, and people with logical or structural thinking will love this pen.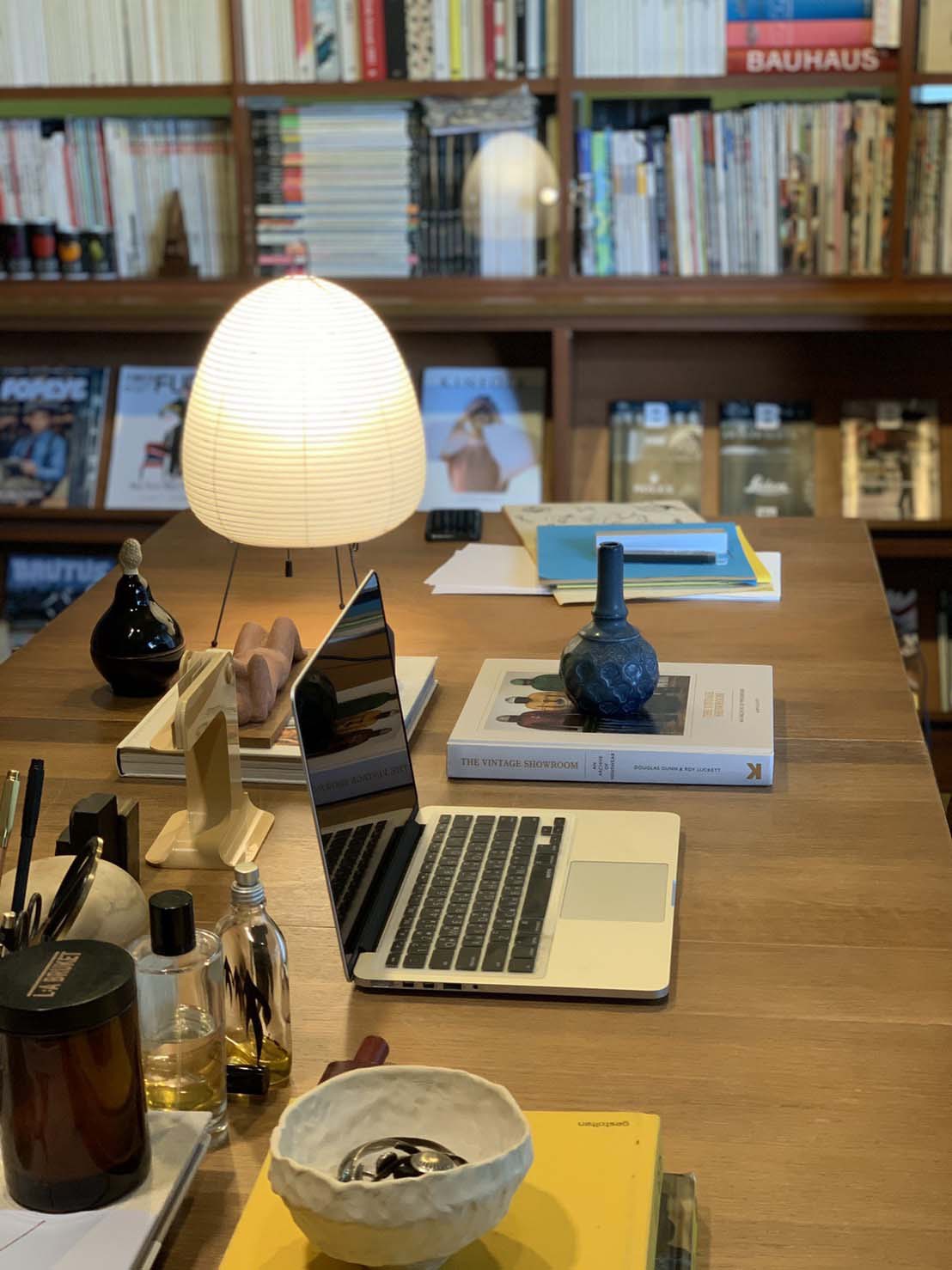 GUEST  / Marco Tsai
cofounder of –
stationery store – TOOLS to LIVEBY
tearoom – Liquide Ambré
club – Staff Only Club
HOST / Ya-Wen Chou
EDITING  / Yen-Tzu Liu
PHOTOGRAPHY  / Yun Cheng