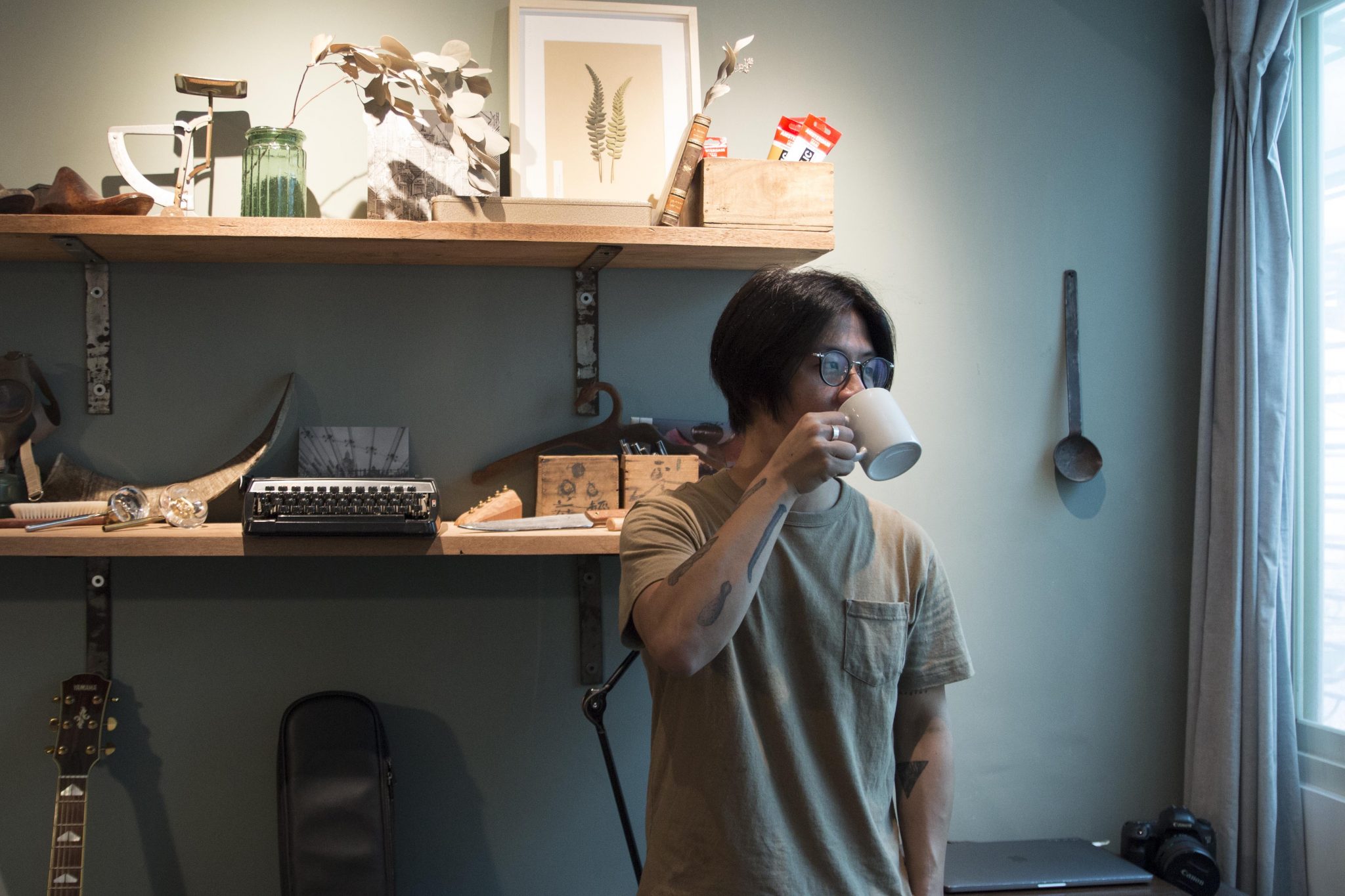 I've been knowing Yen-An for over ten years now. We were classmates back in college, and we've even flown to the UK on the same flight together for our master program. After finishing our degree – I choose to temporary stay in the UK to work as an in-house product designer. However, Yan-An left for Holland to continued on his journey of self-exploration. As to how I remembered, Yen-An has always kept his vivid and creative personality and hobbies. Although they may have swift from time to time, they all seem to be traceable in some sort similarities. Over the years, We've met up in various of timing: during school, travelling, exhibitions or at work, and we'd shared creative ideas of our latest project or any exciting things. 

Yen-An, Chen is an Industrial designer/soldering iron artist/photographer and a hand-poke tattoo artist. While being multidisciplinary in his practice – he is also an antique collector and a woodwork hobbyist. Yen-An had even hand-carved his tattoo tools from his scavenged timber collection. Despite his wide variety of professional practice, his passion for art and drawing remains the same throughout these years. He documents every bit of life with his camera and pen.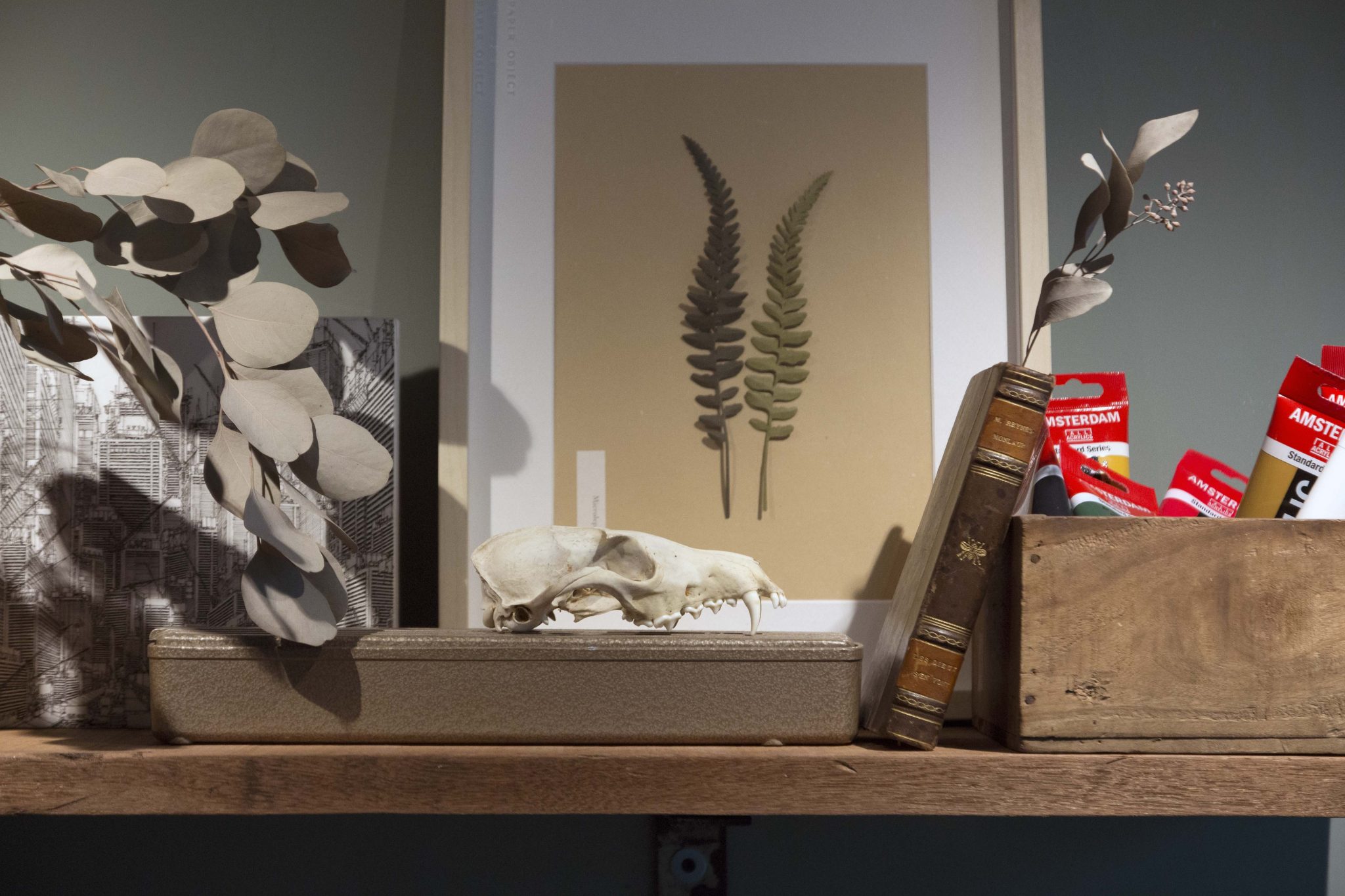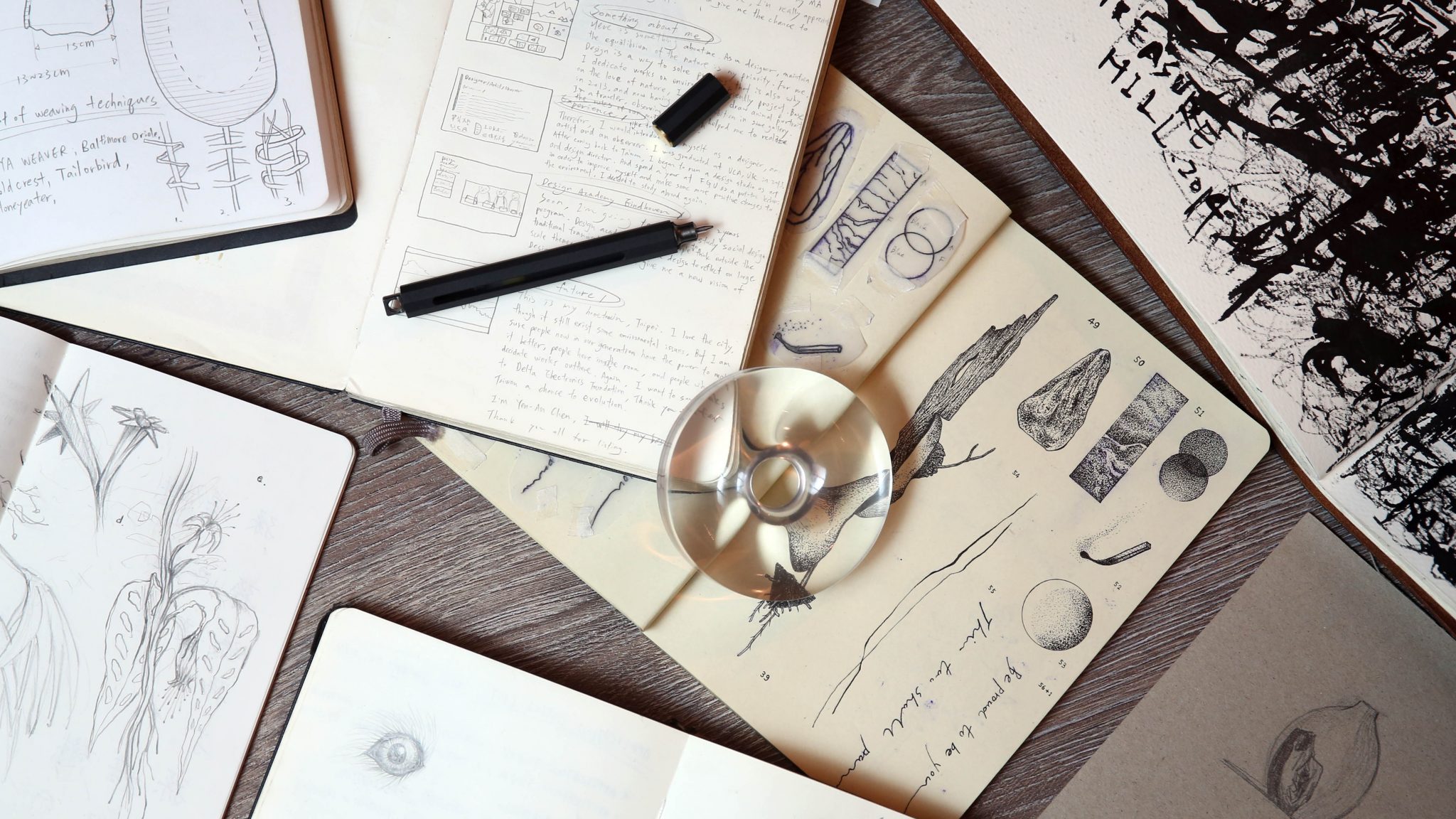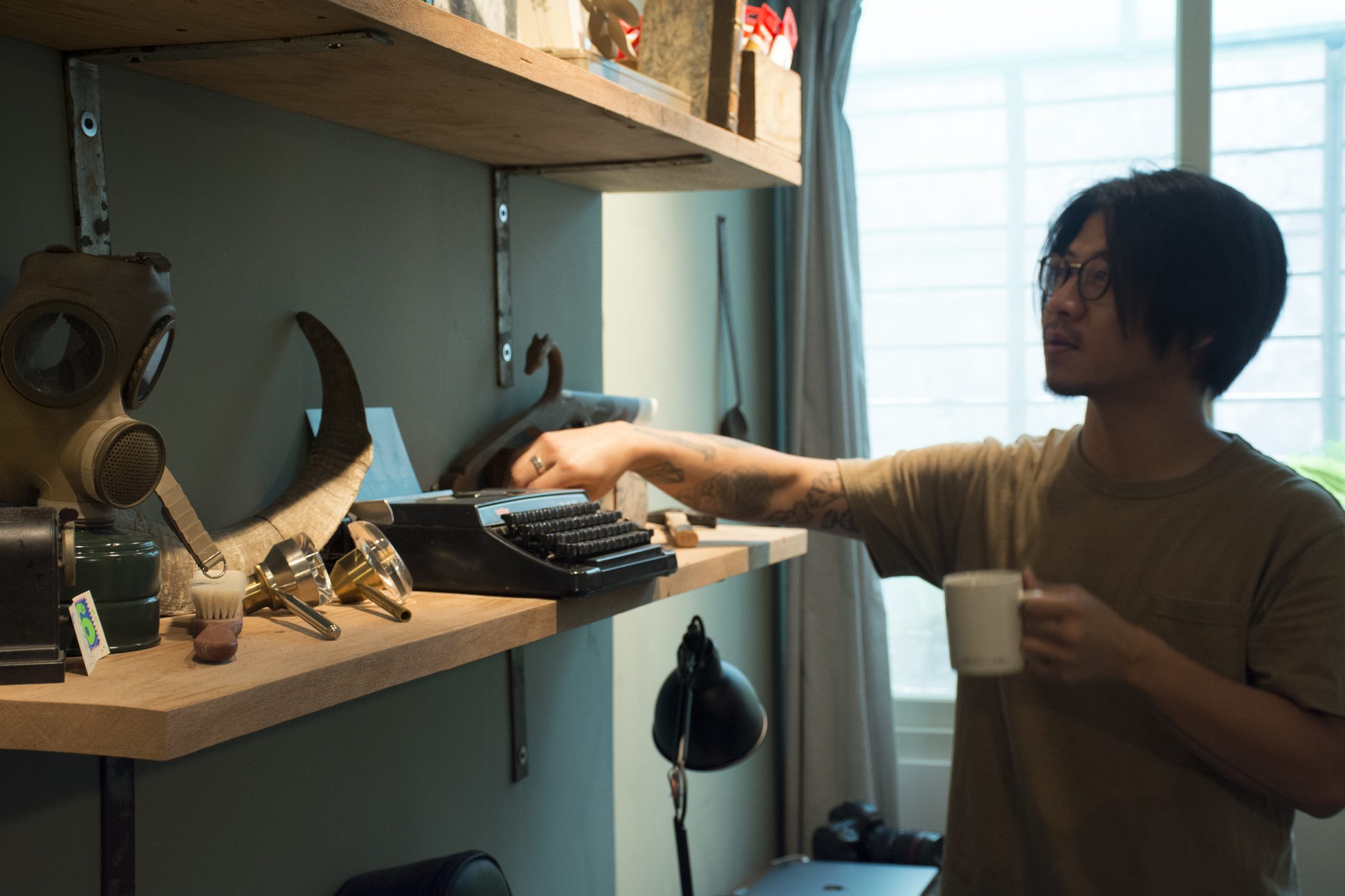 Q: While working as an Industrial designer, you are rational and precious. However, while working as a photographer, you are much more sensitive. How do you swift from many different roles?
A: I like to learn new skills and especially exciting things. My first attempted for filming making was the video that I made for my design brand. 
I noticed that while I was working as a designer on my brand, there were very few interactions among us and other similar brands. However, when I start filming for others, they were much more willing to share their stories with me. After I started doing tattoos, my clients would share much deeper or private things with me due to the trust they had in me. I appreciate addition value of what my job brought me and the idea of changing the perspective on how we look at a thing from a different point of views.
I benefit from encountering different people and broaden my views through their exciting stories. I took that as my advantage when looking at my job tasks. Take film making as an example – I know how important it is to present a product from its core value, but somethings being too rational could be a bit boring. I would spice up the content with some inspirations that I've obtained while meeting different people. I would try to have the right mix of rational and sentimental according to whom I'm telling the story.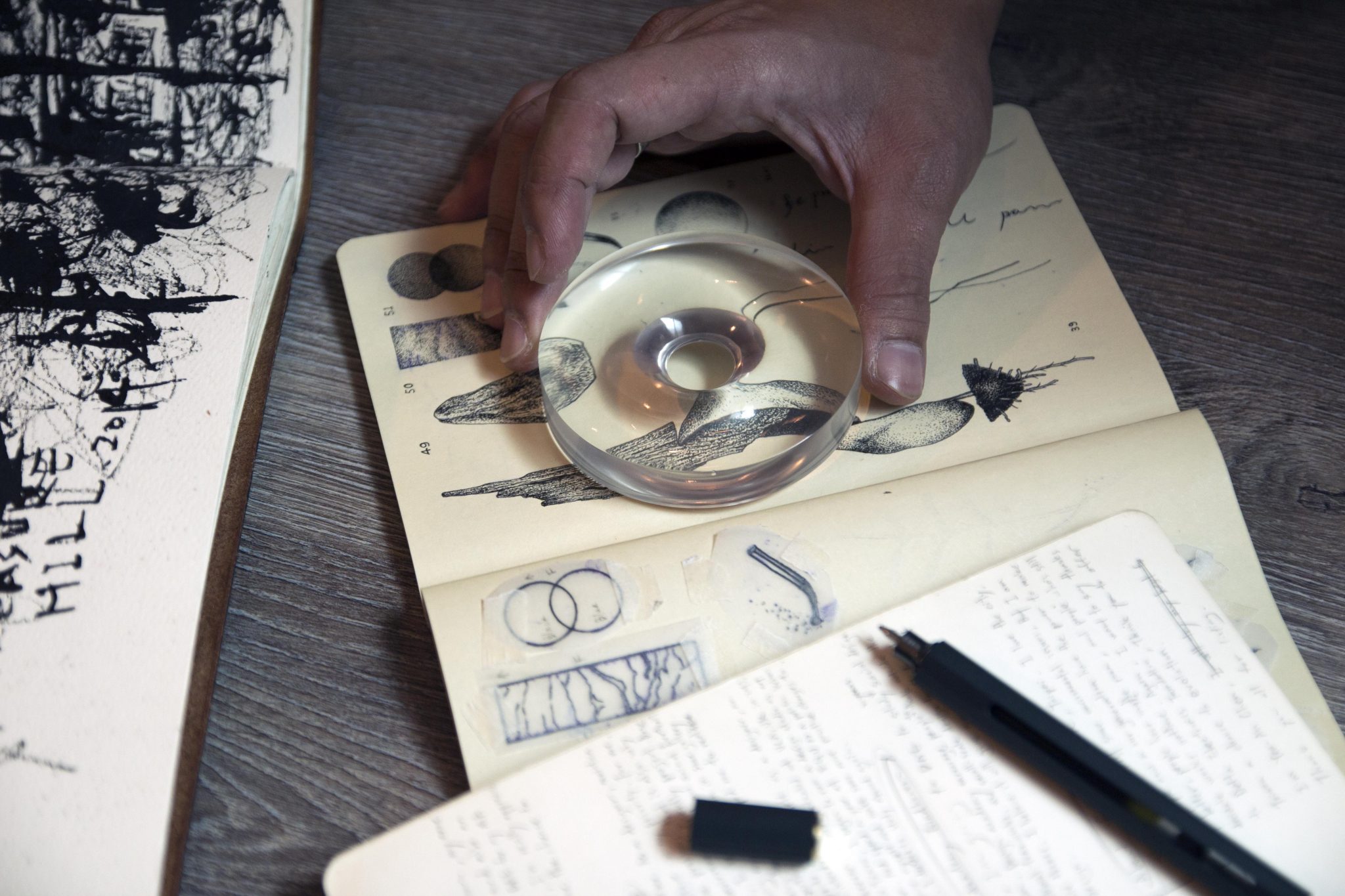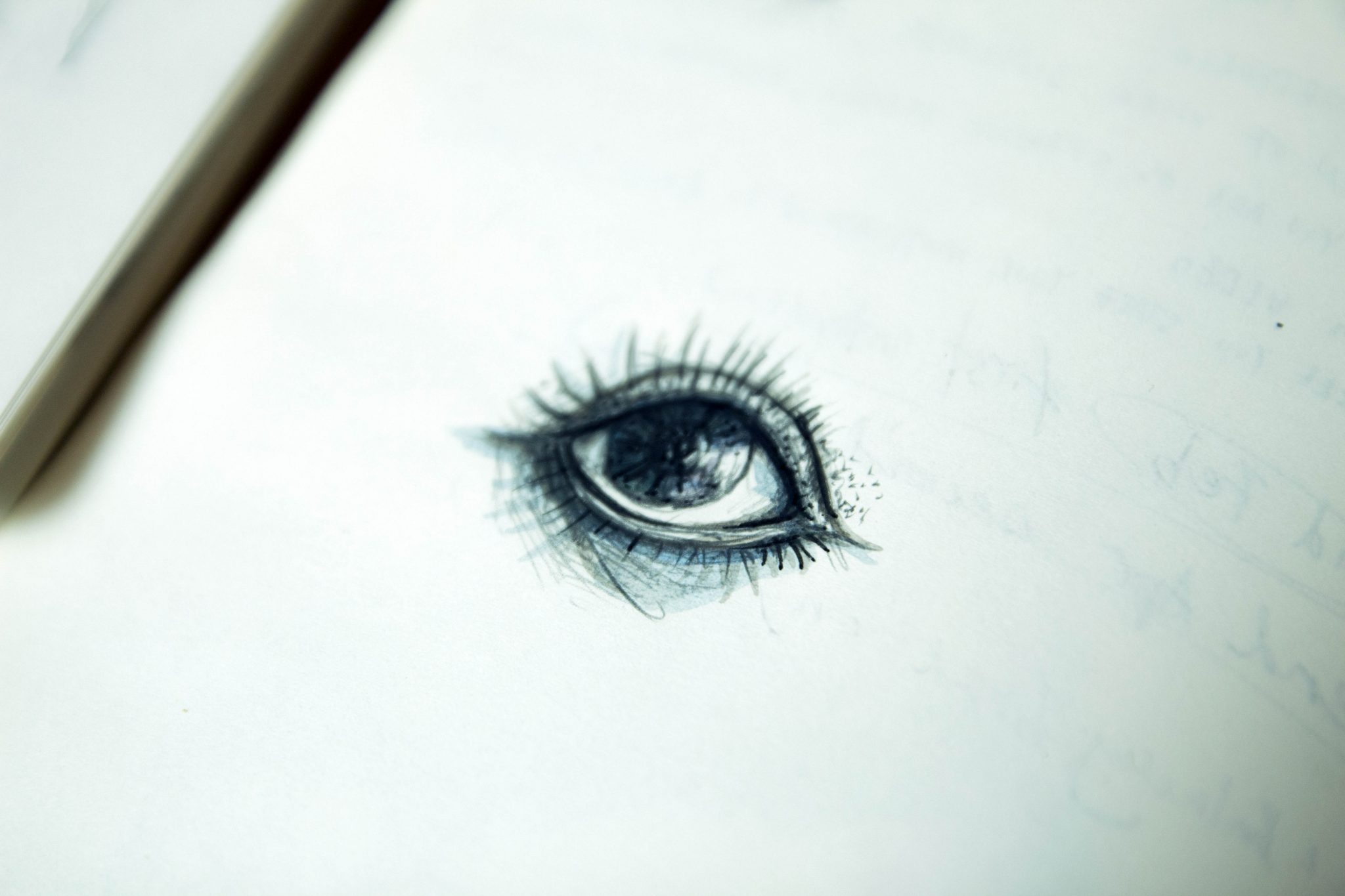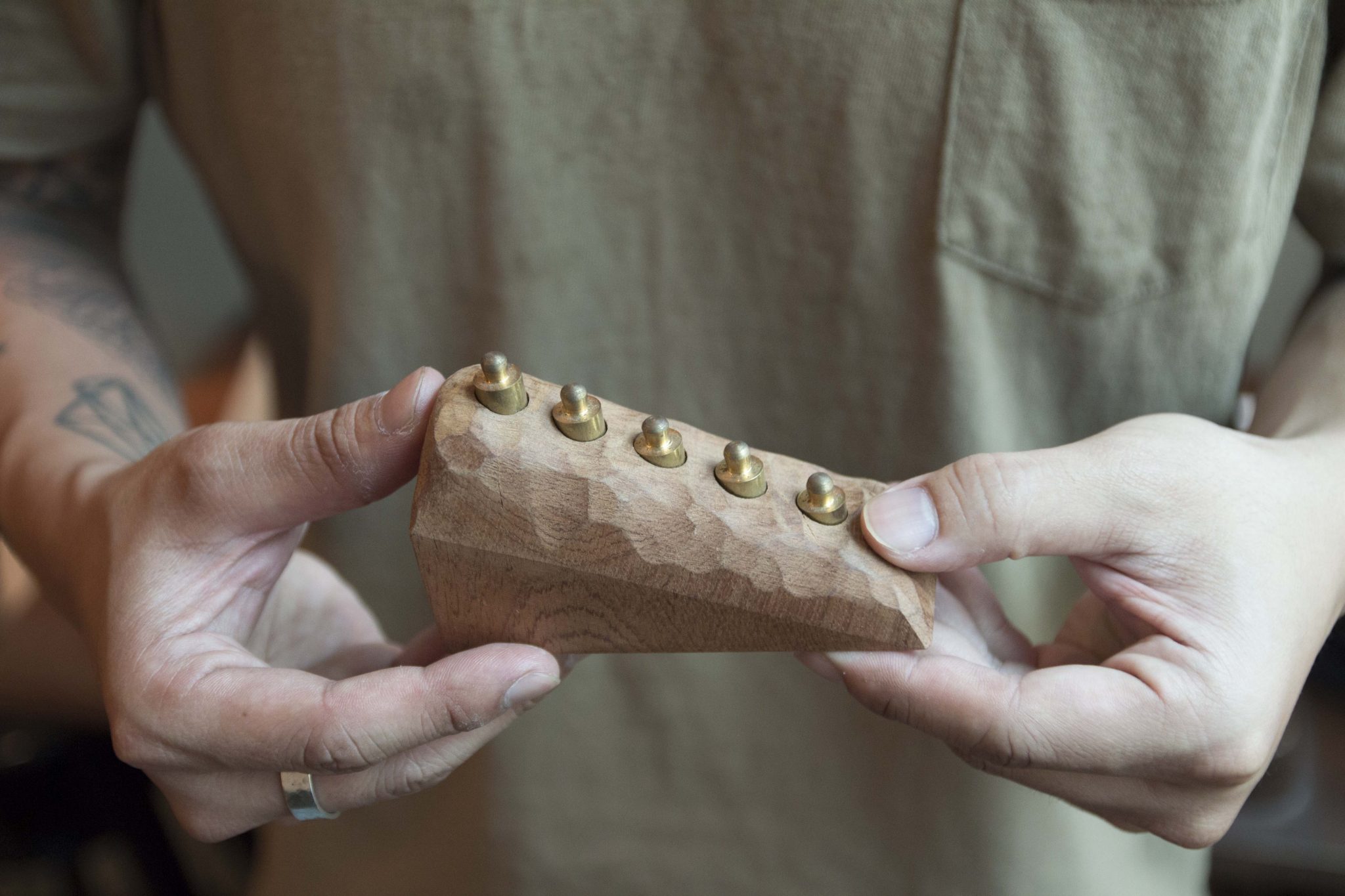 Q: Tell us a bit more about your woodwork and collection, or the hand-poke tattoos. You've made your own tools, don't you? How did you start doing this from zero?
A: I started from filming for a tattoo artist, and after completing 2 videos for him. I can't help myself to ask and try for myself. He taught me the basic techniques of how to handle the needle, and also he explained along while showing the skills by re-tattooing on my old tattoos. I quickly turned to google and bought a set of tools and start practising on artificial skin. However, the material feels unrealistic, and I soon got bored with it, and finally, I had my first try on a human body. Of course, I was my first client. During that time, a lot of friends came for tattoos, and I posted my works on my Instagram, and eventually, I had about 70 to 80 tattoo works within six months. I was lucky and surprised when I was invited from a Taiwan-based tattoo studio to attend their pop-up event as a tattoo artist when I travelled back to Taiwan.
Besides tattooing, I have been continually working on wood soldering iron art and sketching animal specimen or anatomy since 2012. I've volunteered at the Holland National archaeology museum to draw for their academic research and specimen collection in 2015. The vast amount of drawing or sketch practice had much supported my technique in tattooing, and I felt proficient with the similar concept of drawing with a pen-like tool.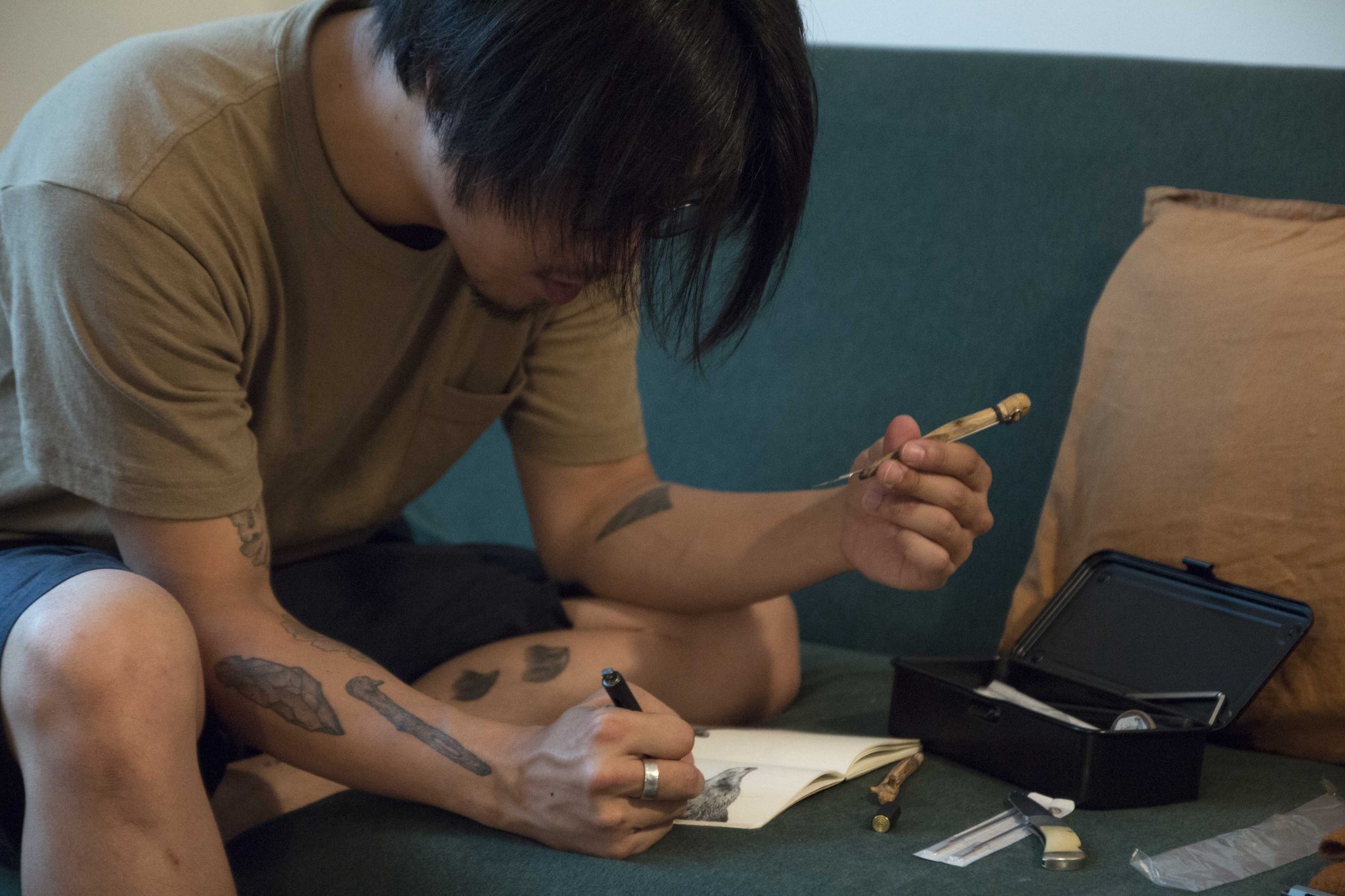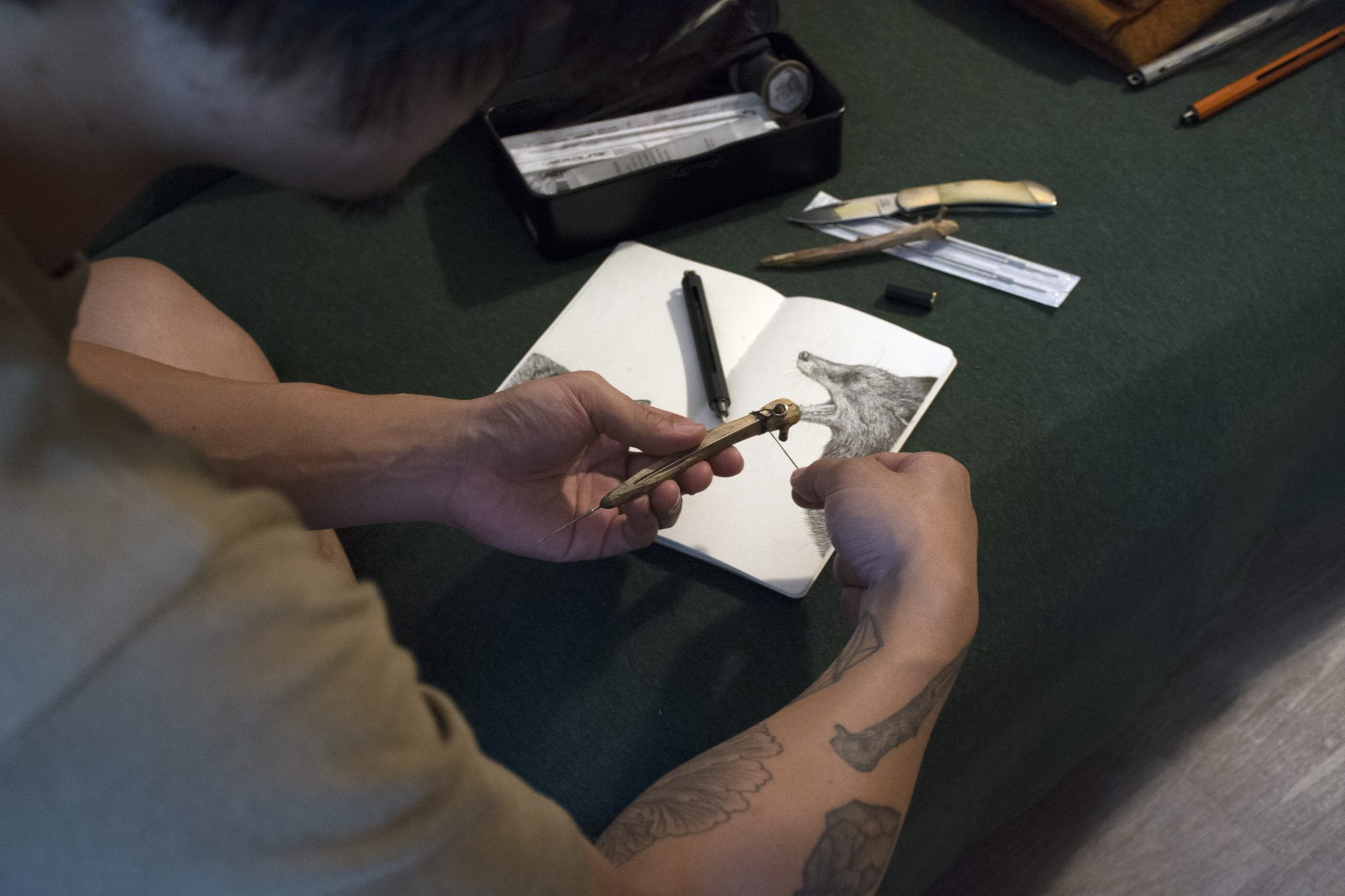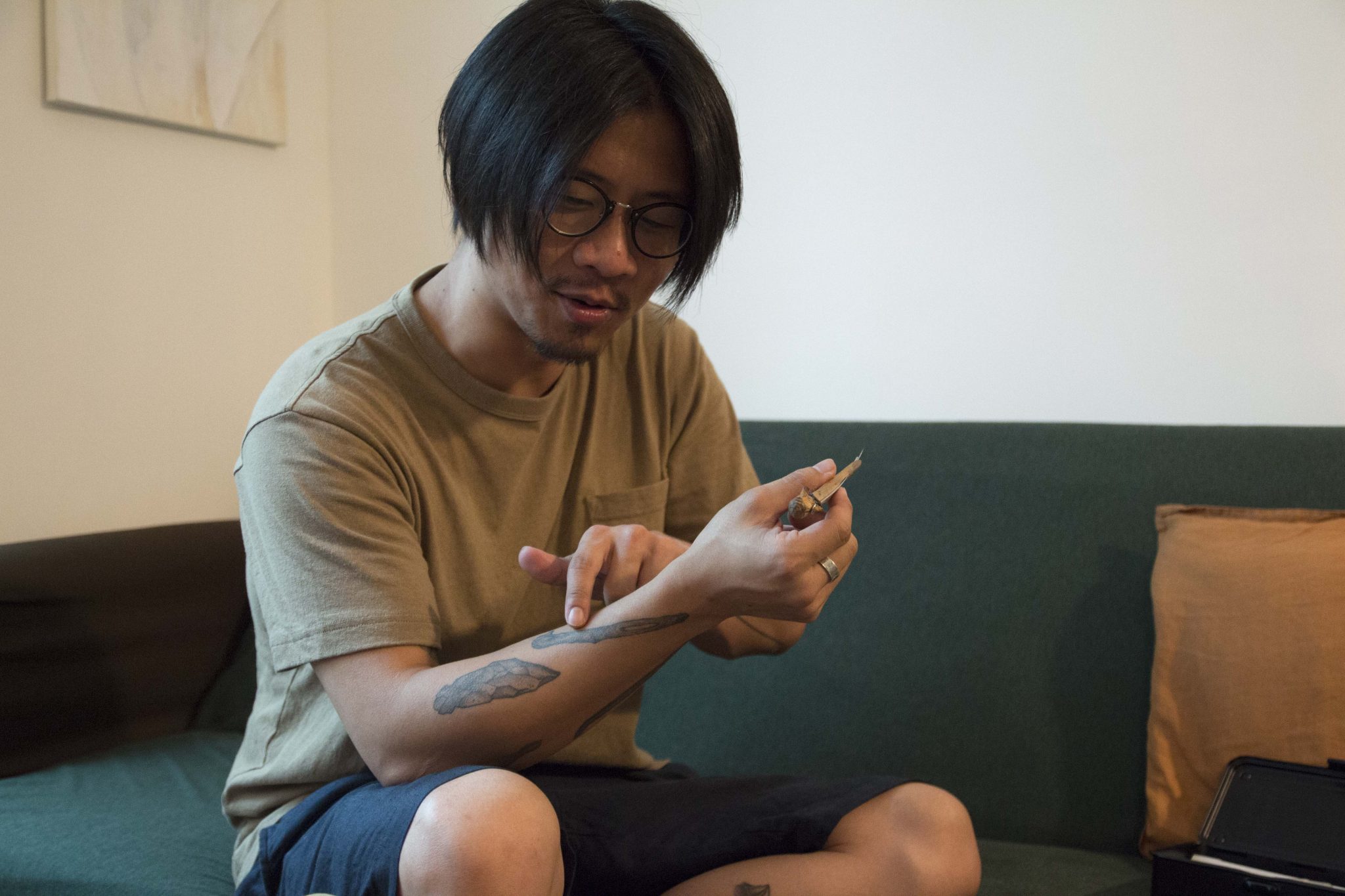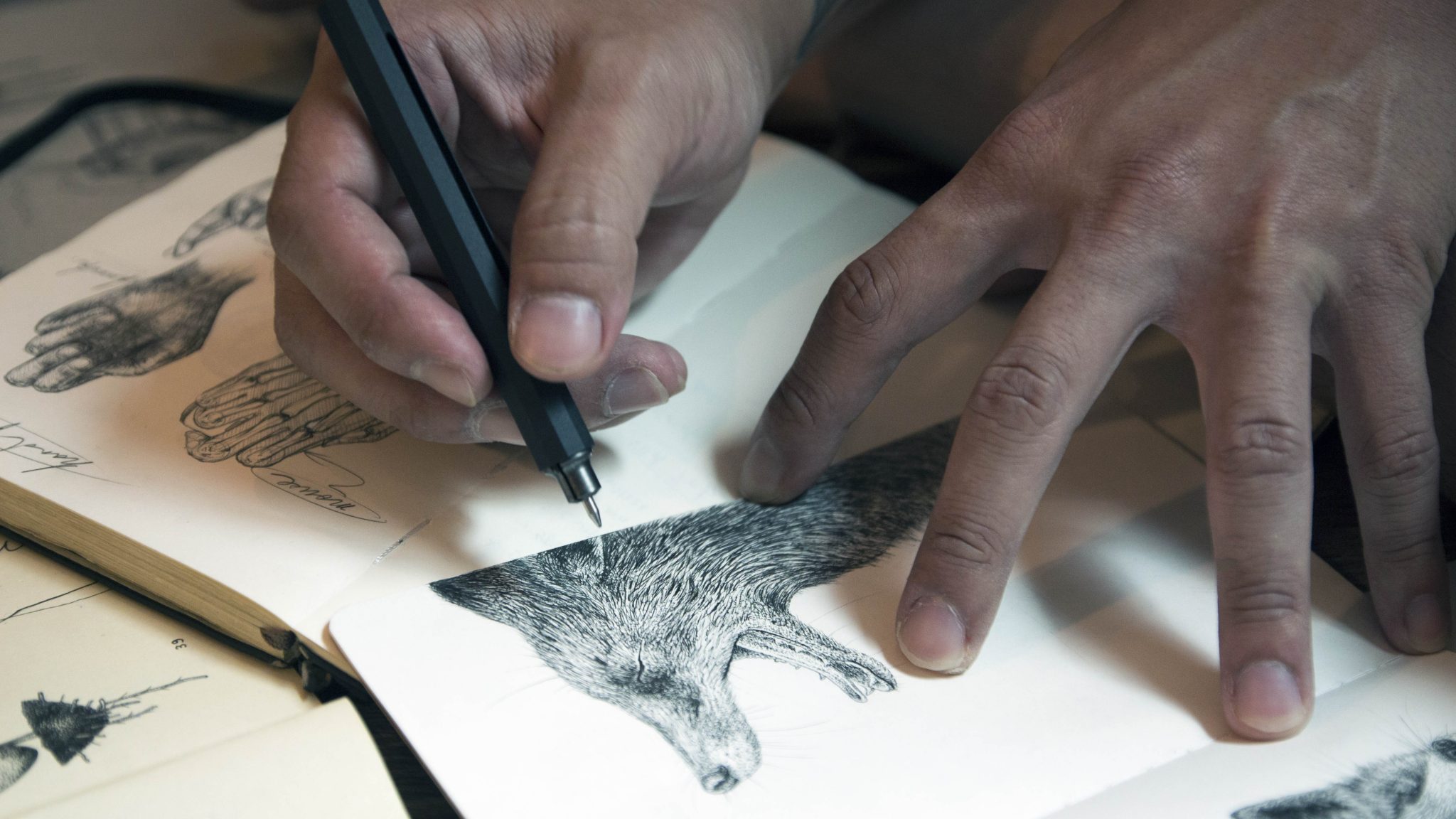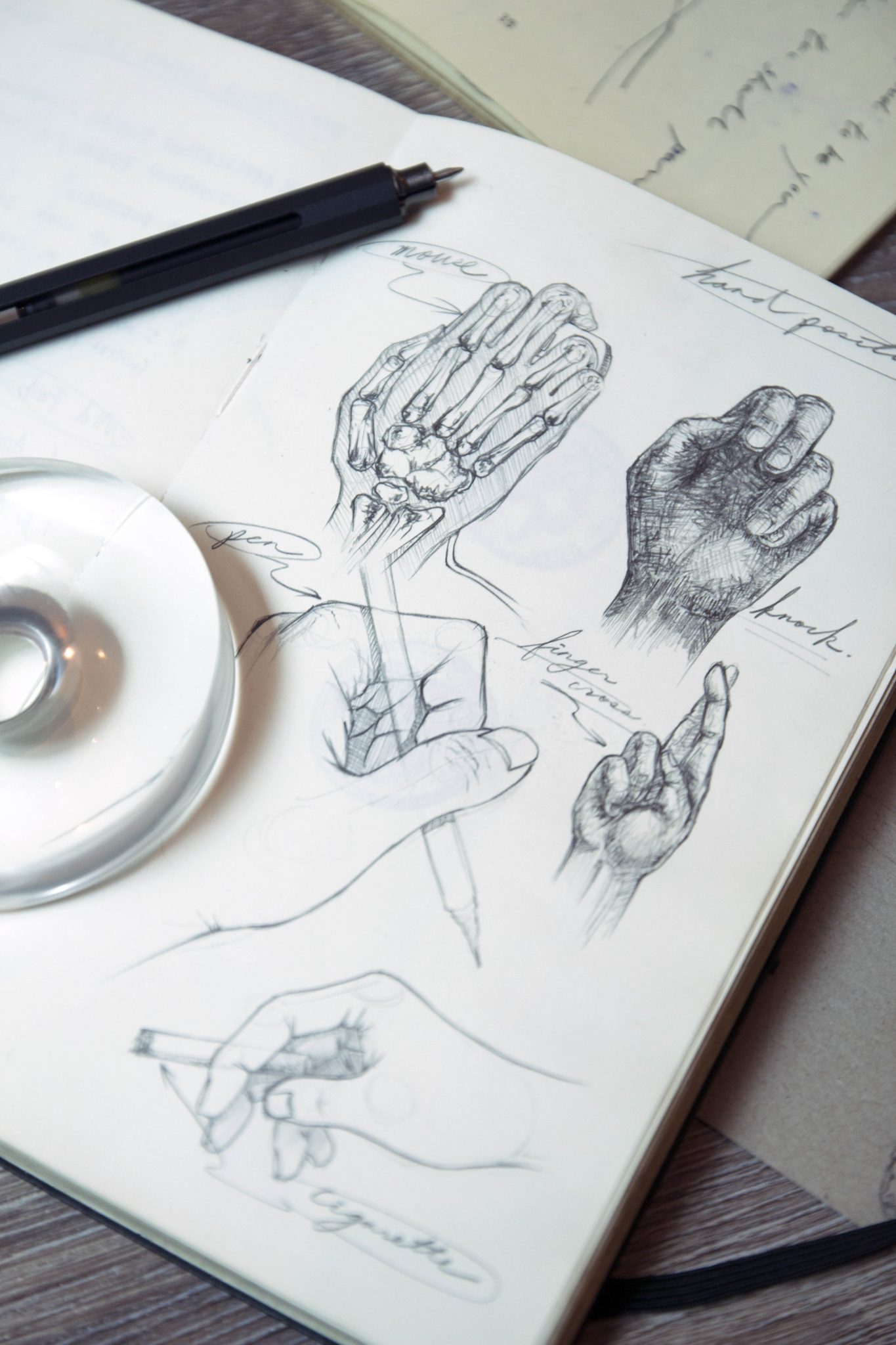 Q: You've been travelling around the world a lot and work as different professions. Is there anything that's a "must" or you would take with you during travel? 
A: A camera, a pen, and a folding knife.
I've gone on road trips in the U.S in 2017 and 2018, and they were both for one and a half month long. We drove from north to south and east to west. Those trip changed me a lot, and I've learned not to be too attached to the materialized world. I tried to have my lifestyle as free and as minimal as possible. I usually carry a small folding knife when we went on camping, and I would have my camera to document inspiring things and a pen to write them down.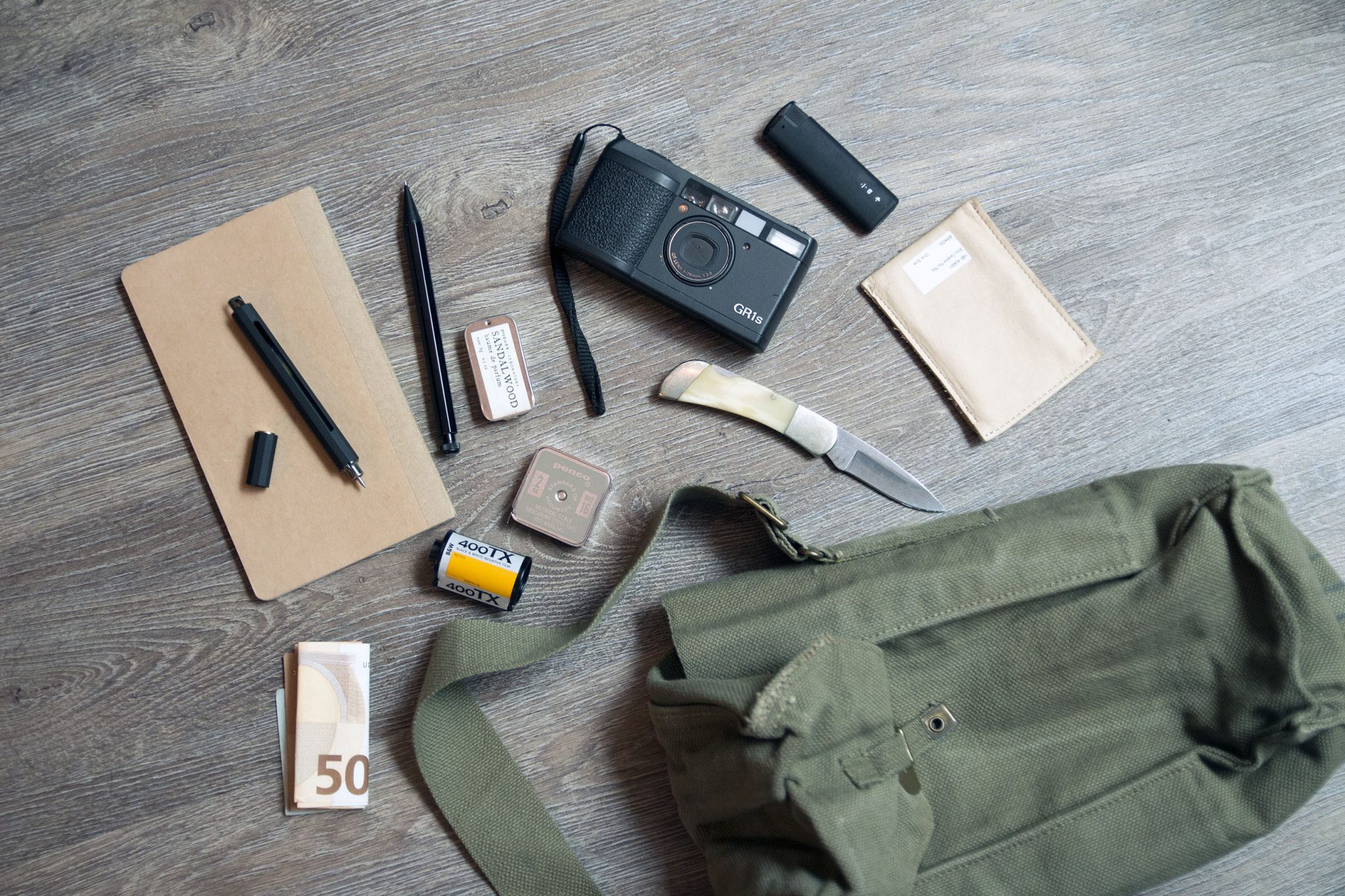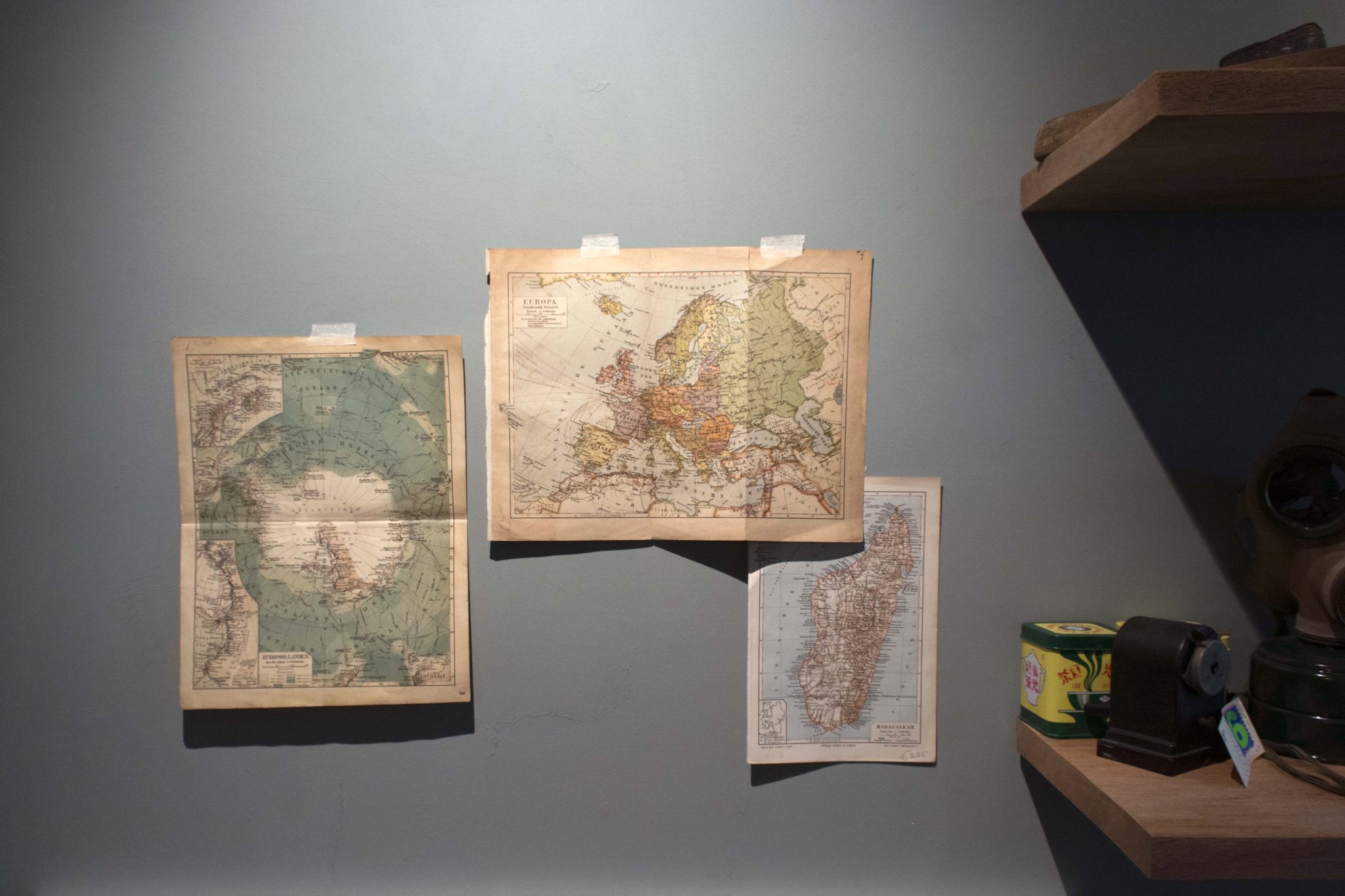 Q: Since a pen is such a key role in all of your practices or professions. Anything particular traits that you would expect from a good pen?
A: I like a pen with a decent weight, and I use a lot of fine liners. For example, I use the needle tip pen for most of my sketch and detail drawings. But most importantly, a good pen should look good.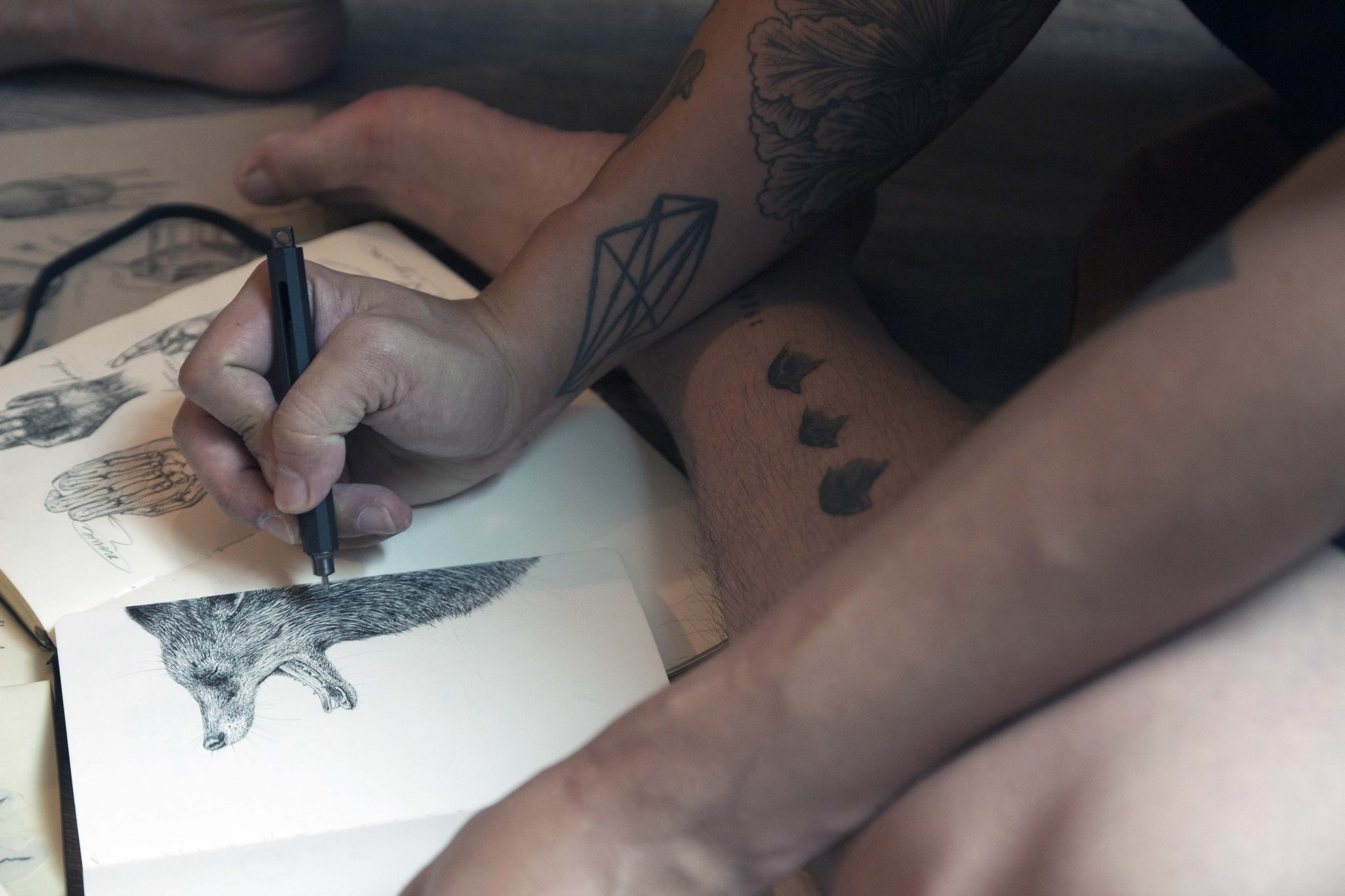 Q: After using PenC mini for a while, what are your thoughts?
A: As a product designer, too. I would expect a product to have some surprising details, and I like the PenC mini's magnetic cap. The click sound when capping the lip is so satisfying that I can't help playing and fidgeting with it. The weight is decent and balanced, and the edgy profile is excellent for stabling the pen on the tabletop. The overall size is also compact for travel carry.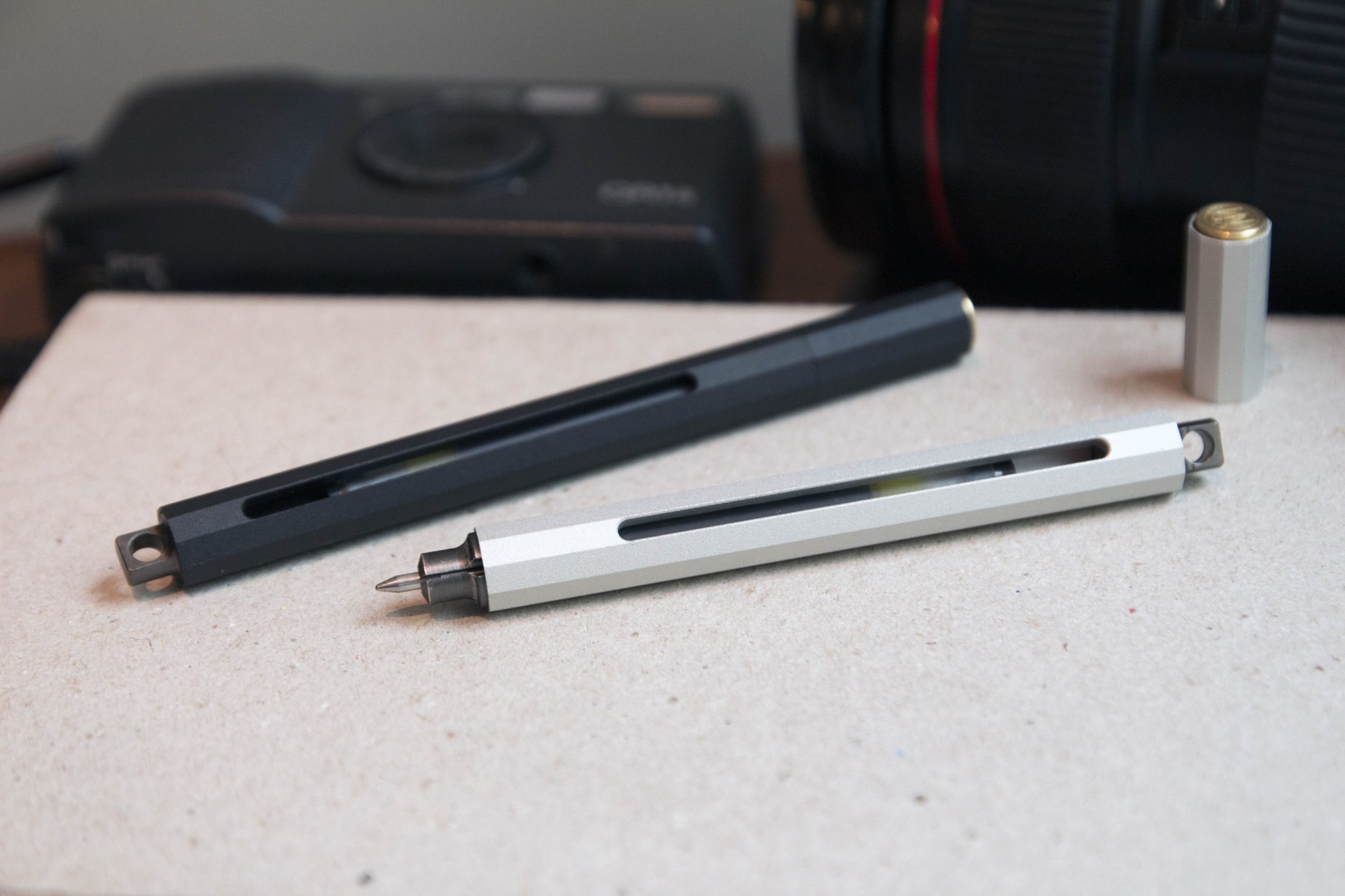 Q: If PenC mini were a person, how would you describe him/her?
A: A very refined, organized, rational, and good liking person. As a pen used daily – I like how the coating one the edge gradually worn-out, and the pen become something unique and personal.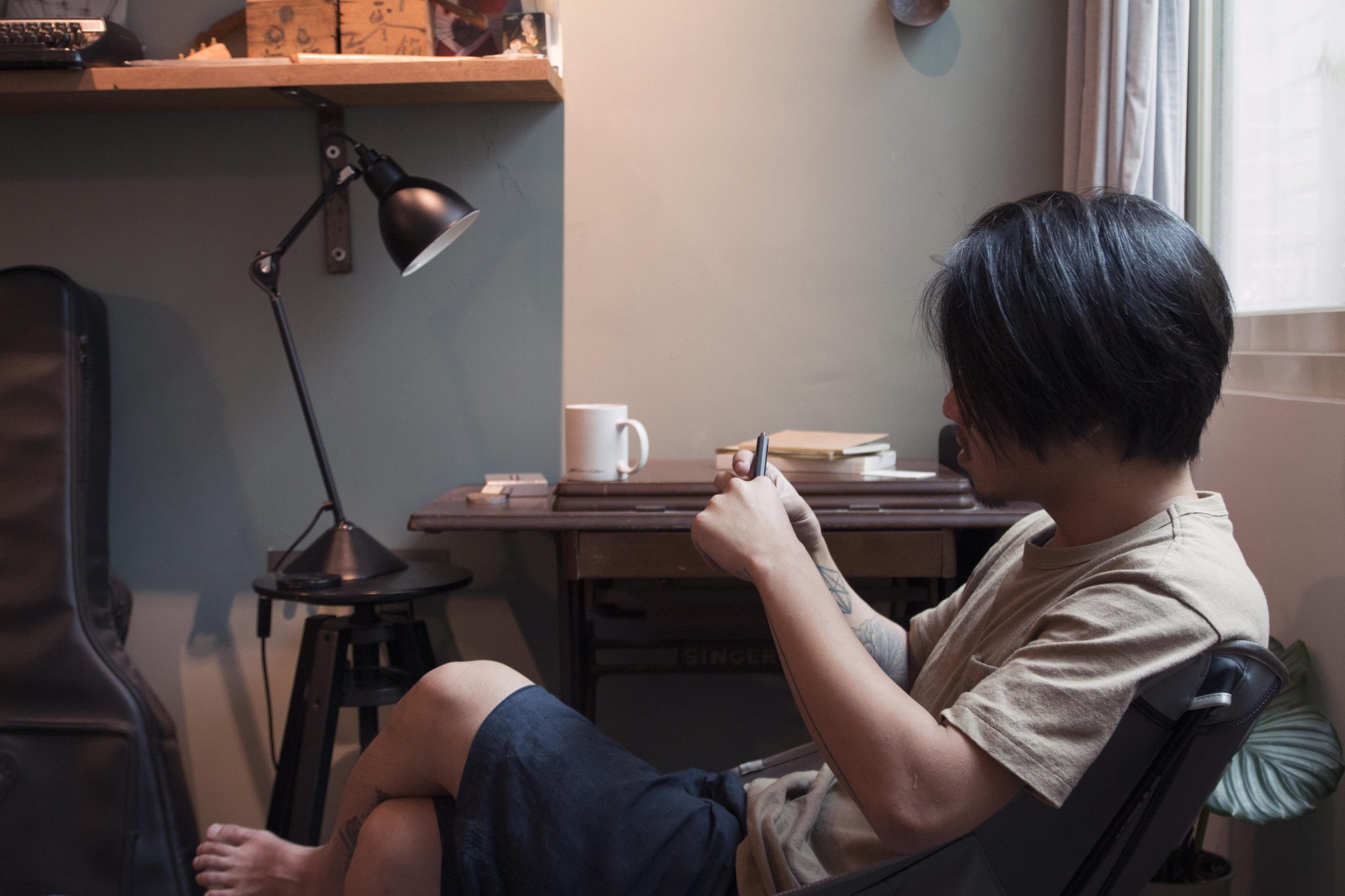 GUEST / Yen-An, Chen
HOST / Yen
Designer and co-founder at ANTOU and Yenchenyawen. Passionate about design, gaming, aliens and UFOs.