It has been over three years since COVID, and the old days of working stationary in an office had shifted to work from home and now transcend to work everywhere. The pursuit of efficiency with a swift and elegant lifestyle is what we seek now for a brilliant work-life balance.We, as product designers and stationery enthusiasts – now often work simultaneously in the studio, cafes, workshops, or meeting clients. We were also looking for brilliant tools to cover our needs for heavy use of writing, drawing, and tool organising, which is why we came up with the book NOTA series.
"Free your inspiration, organize with clarity!"
Book NOTA is a reinvented notebook and personal organizer with flexible modulating features and magnetic binding technology, keeping your ideas organized and  daily-carrying simple. It's perfect for brainstorming and presentations that take your creativity to the next level.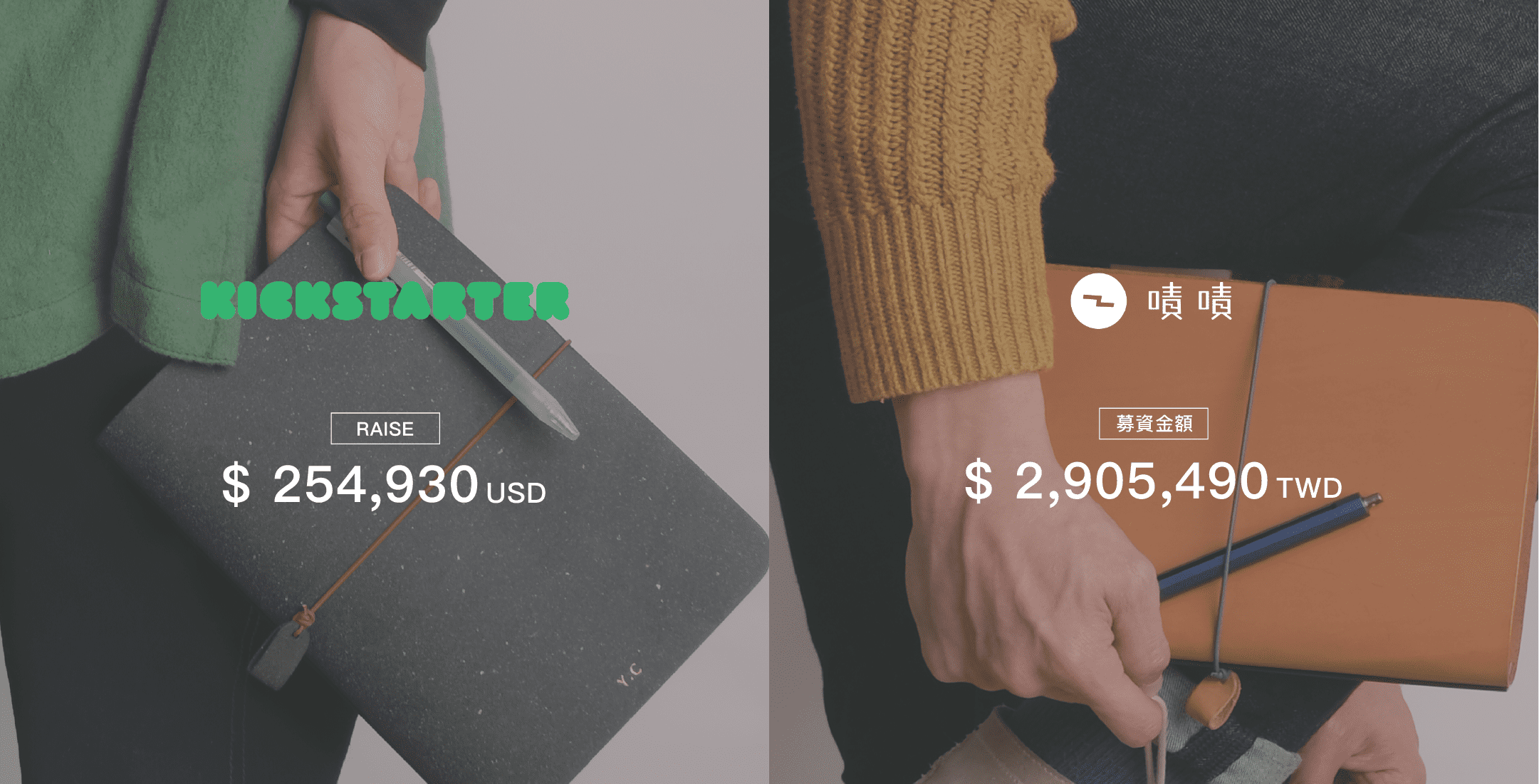 "Good Tools Foster Creativity, And Good Product Experiences Are Fundamental To Antou"
After developing NOTA 1.0 and NOTA-Daily, we received a lot of feedback from our friends and customers. For Antou, each  feedback became nourishment and a source of determination for the design of NOTA 2.0 'NOTA.WORK'. We also struggled with balancing the fundamental contradictions between ' user experience ' and 'manufacturing processes' in the studio. After countless adjustments, we finally launched the NOTA 2.0 NOTA. WORK  on the largest crowdfunding platform in the United States, Kickstarter, and  on the Taiwanese platform, Zeczec. The overwhelmingly positive response to the crowdfunding, both domestically and internationally , was an huge achievement the team never thought possible.We believe that good tools can fuel explosive creativity and good product experiences are fundamental to Antou. With this in mind, we are proud to officially launch NOTA 2.0 'NOTA.WORK' and hope to share this product with even more people."

American YT Stationery Collector
"MenWhoBullet"
Sharing Experience with NOTA WORK
"User feedback and sharing from around the world."
Design Feature No 1.【  Fast Changing Magnetic Modular System 】
Design Feature No 1.
【  Fast Changing Magnetic Modular System 】
"unique Binder Design"
Organizing  the notebook has become ever so swift and straightforward. The  Magnetic binder will automatically align itself from any angle when placed next to one another. Magnetic binder design keep information fixed on any metal shelves or storage. Display the booklet as a time planner or a Gantt chart for project management using portrait page designs. When ideas pile up, the binders can be attached, keeping your handwritten notebook clean and categorised.  NOTA Work is also compatible with binders and accessories of NOTA Daily.
▼
"Multiple Organizer Accessories"
Turn an extra binder into a portable organizer and minimize your daily carryings when on the go. We offer several accessories that can be easily attached to the book NOTA system and further enhance its potential.
Premium Leather Organizer
Premium Leather Organizer
Design Feature No 2.【  Quick Assembly Page x Custom Puncher 】
Design Feature No 2.
【  Quick Assembly Page x Custom Puncher 】
 "Taking paper in & out in 3 sec"
"  Flexible use of elastic rings with a unique U-shaped groove design on the book clip,  allowing for easy rearrangement of pages. The silicone rings are the perfect length and elasticity to prevent paper jams while keeping pages stable during writing. For flat writing, simply pull out the page, and for flipping, press down to flatten."
▼
"Using Esaily Accessible A4 paper " 
A holds around 20 folded sheets of 100 gsm A4, equivalent to 40 pages in A5. The number of pages may vary when using different paper thicknesses. The A5 pages can easily be unfolded into an A4 sheet, allowing you to express and maximise your creativity from an easy-carry A5-sized notebook.The binder holds around 20 folded sheets of 100 gsm paper, equivalent to 40 pages. The number of papers may vary when using different paper thicknesses.
▼
"Nota Puncher To DIY Refill Paper" 
Using any A4 size paper with Nota.Puncher, refill your notebook with your favorite colour and texture, or even reuse office-printed papers. Never need to worry about refilling your beloved notebooks or need to buy various notebook designs.
▼
Design Feature No 3.【  20+ Design Online Templates For Free  】
Design Feature No 3.
【  20+ Design Online Templates For Free  】
 "Free To Download 20+ Templates"
Multiple choices prepare for you!Templates for planning, time scheduling, project-manage, sketching or general purposes. We've got them all covered. Free online resource link through a QR code inside the package box.
 "Add Any Preferred Paper"
DIY your NOTA. WORK!Customize your NOTA with the preferred colour and texture. Design and make your unique refill from any stock printer.
▼
Design Feature No 4.【 Adapter Design x Integrate With Other Booklets 】
Design Feature No 4.
【 Adapter Design x Integrate With Other Booklets 】
"Integrate With Other Brands' Booklets"
The A5 adaptor allows you to bind ready-made notebooks or stacks of paper into the magnetic binder system. One Adaptor set comes with two A5 adaptors, capable of carrying four notebooks or pages up to 100+.
▼
"Change Into A Lay-Flat Notebook"
When combining the binder with an A5 adapter, the binder becomes a lay-flat design notebook and is free to add in stacks of paper, A5 notebooks or organisers from other brands. Each adapter has two elastic straps to hold two booklets.
▼
Design Feature No 5.【 Quality Built x Reliable Materials 】
Design Feature No 5.
【 Quality Built x Reliable Materials 】
The vegetable-tanned technique is one of the traditional crafts.And traditional tanning techniques have been passed down for hundreds of years.Through traditional tanning techniques, vegetable-tanned leather is quality on its extensibility and softness.Retaining the natural texture and lustre of the skin, Maker needs to be standard and thoroughly cared for, raising the produced cost , as well as its quality.
"Recycled Leather"
Some leather materials can't be used due to their shape or size, which leads to material waste. We took care of it by re-polymerizing, giving it a second life with a unique look with a special texture and flexibility similar to real leather. The Daily version comes in two colors and is firmly protected with a 1.4mm thick leather, string, and durable for all your needs.
▼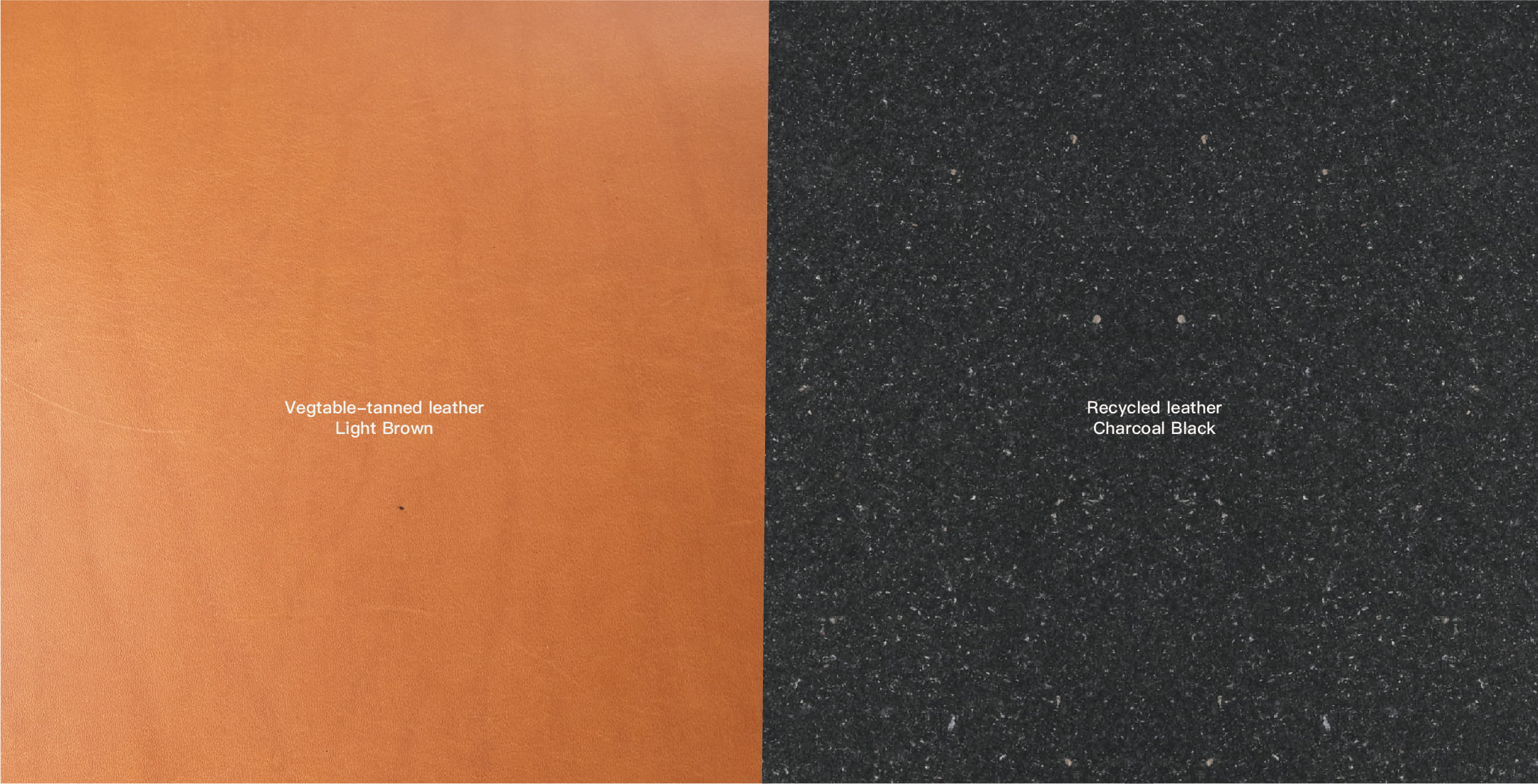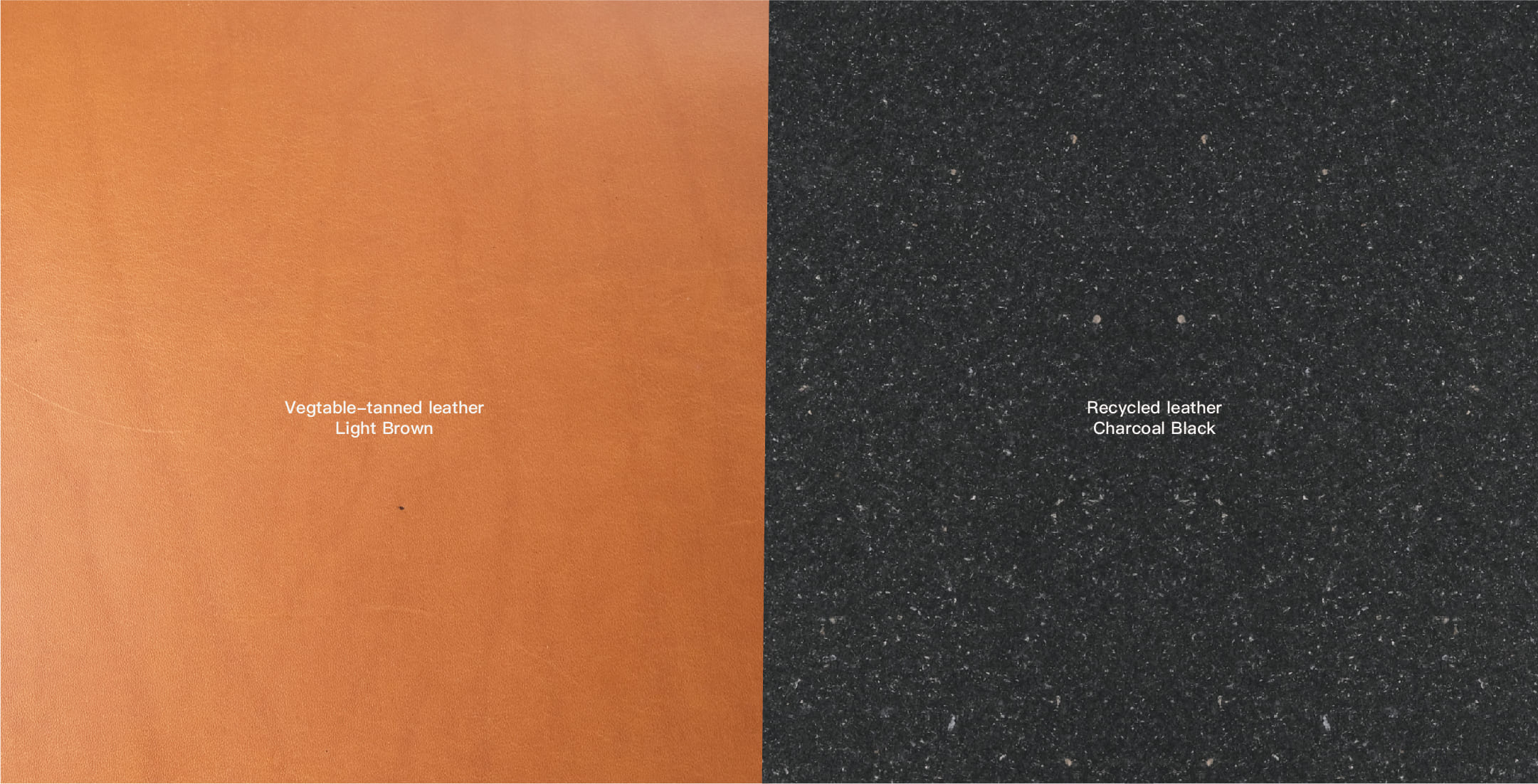 "Durable Aluminum Structures"
The binders are made of 6061 aircraft-grade aluminium alloy, precision CNC and hard anodised colouring to achieve superior durability. The U notch on the NOTA WORK binder had further improved with a slightly rounded edge to protect the silicone band.
"Food-grade Silicone Band With Safety And Non-toxic Properties."
WORK silicone band are specially developed as food-grade, safe and non-toxic materials, with strict quality control measures in place. With a thickness increased to 1.3mm, the durability of the product has been significantly enhanced. Moreover, the upgraded color options are matched with corresponding colors of binder , including black and white, to create a more consistent and eye-catching series.
▼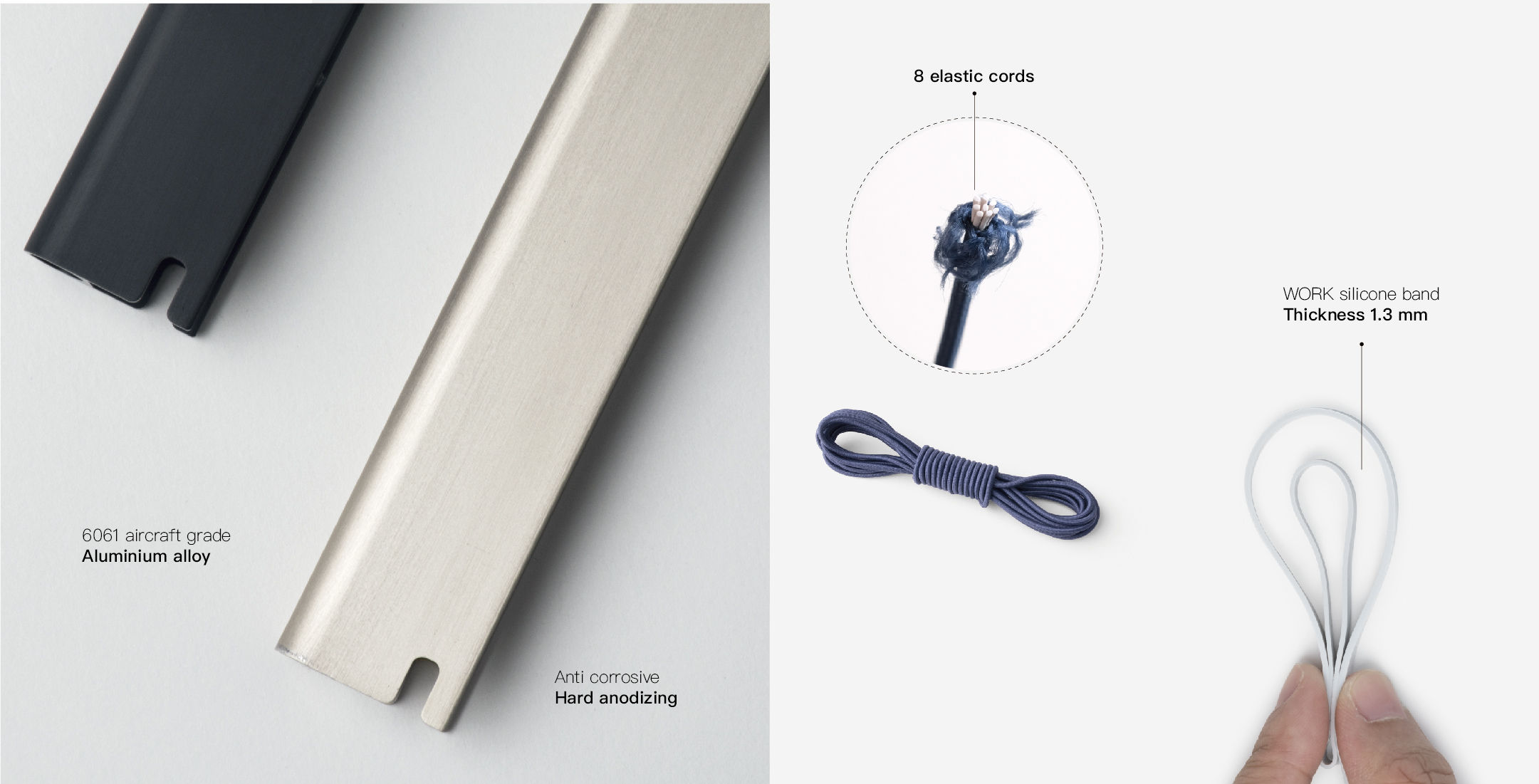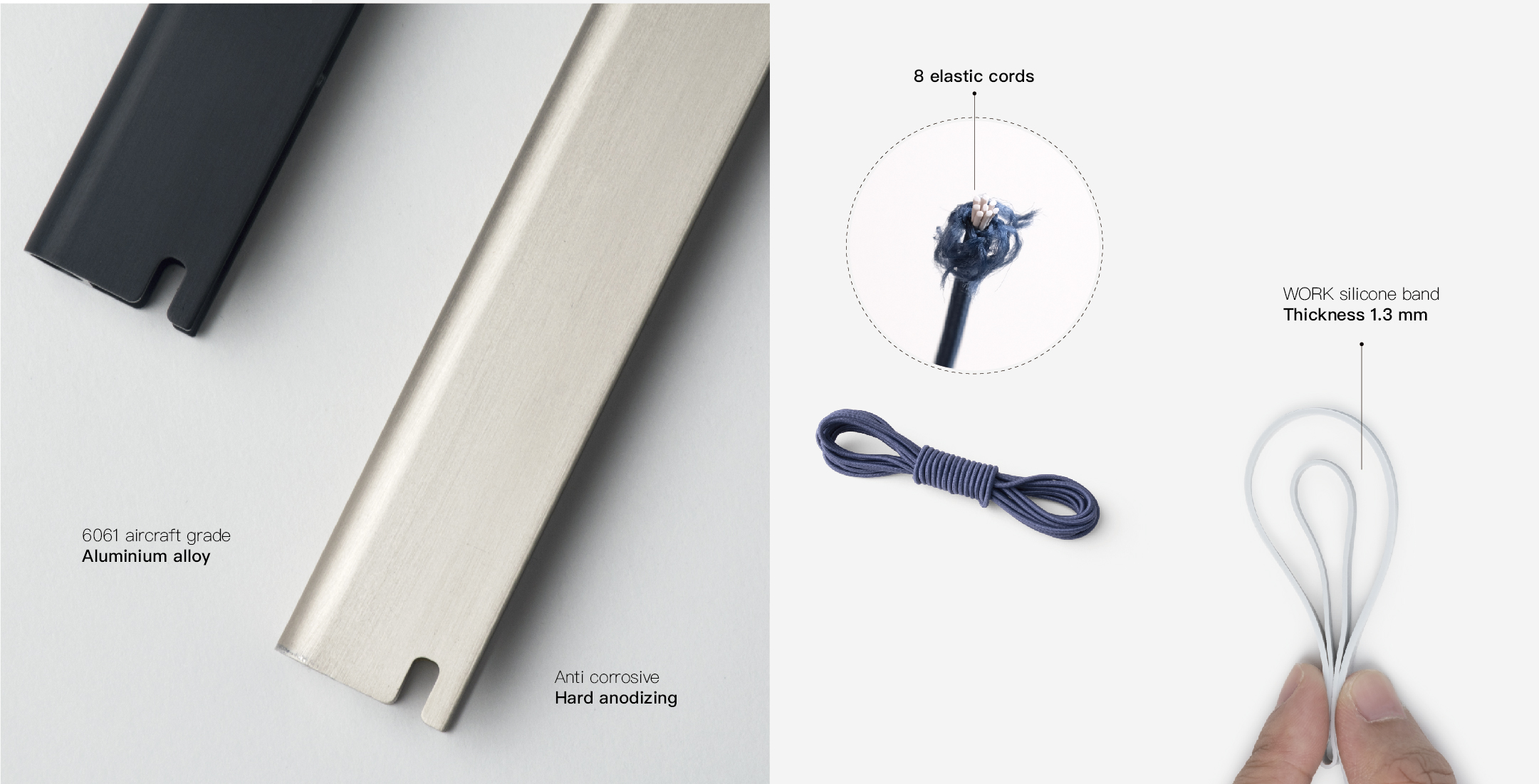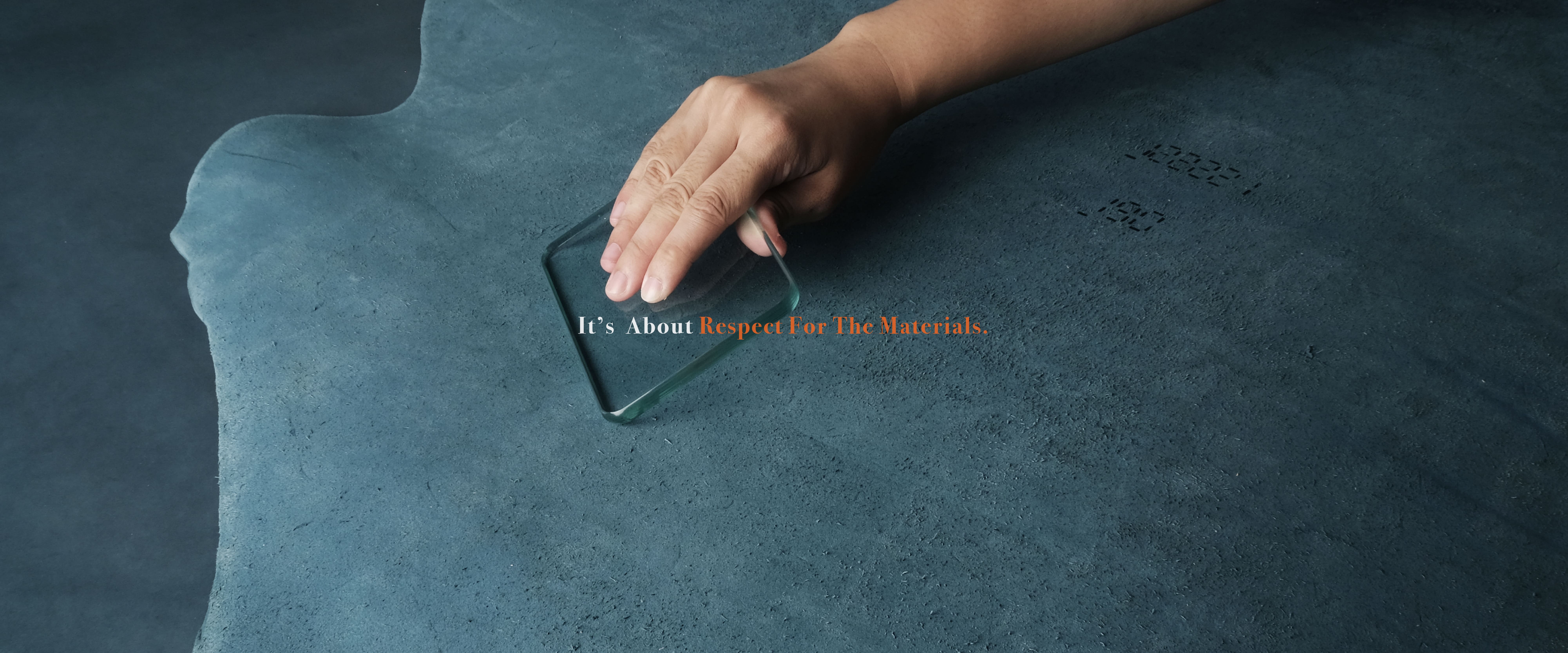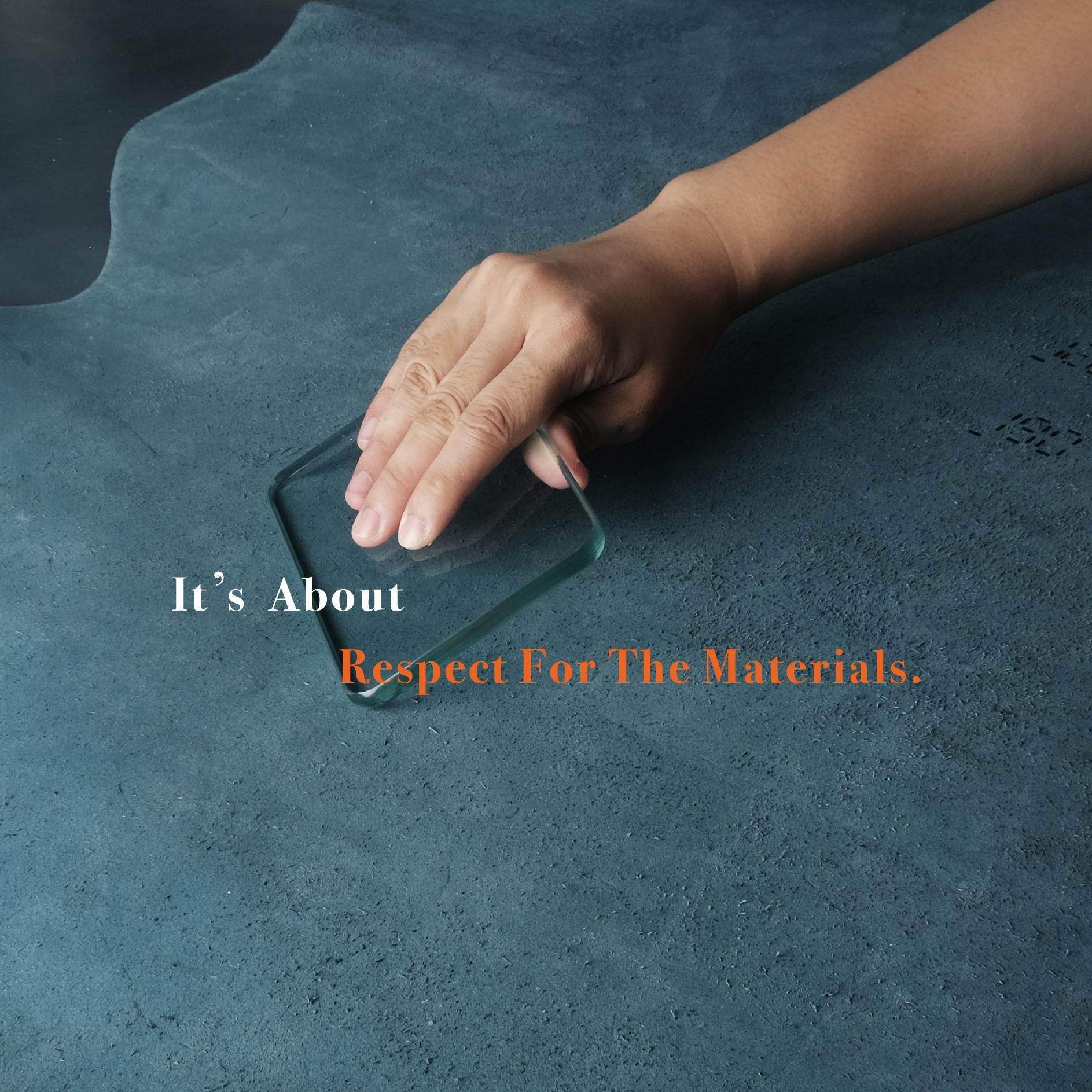 『 NOTA2.0 Cherish Materials 』
I'm not 100% beautiful,but I'm 100% useful!
After many times of selecting and filtering, NOTA 2.0 WORK is carefully selected and made of top-quality vegetable-tanned leather.    While paying attention to perfection, a considerable number of slightly flawed leather cover also comes out.The production process of each piece of vegetable-tanned leather is quite consuming.Some flaws inevitably appear in cattle breeding, factory production, and post-processing, but vegetable-tanned leather, The moist lustre of the leather, the unique skin texture after some oxidation and there will not be covered up the charm of the vegetable-tanned leather by the appearance flaws. More importantly, the perfect functions of the NOTA. series will never be reduced.
Therefore, the "NOTA2.0 Quality Defect Sale" is mainly based on the slightly flawed NOTA2.0 WORK and the "Quality Defect NOTA" with a sweet price. They're not 100% perfect, but they are useful!
【 crease 】 (backside of cover)
【 crease 】 (backside of cover)
Give a Lovely exclusive gift
Make your loved one merry and magical with exclusive gift customization.
Give a Lovely exclusive gift
Make your loved one with exclusive gift customization.